Color Guard Auditions For Winter Guard: Creating a Show out of a Song
Winter Guard is an amazing performing arts opportunity, where Golden Valley High School's Color Guard creates a show out of a song.
GV's Color Guard, a team on campus, created a performance during the winter season song used for the show was "Stitches" by Shawn Mendes which was used last winter season. It was an amazing experience to be a part of the show. The best part was the competitive spirit we shared with the other teams during competitions.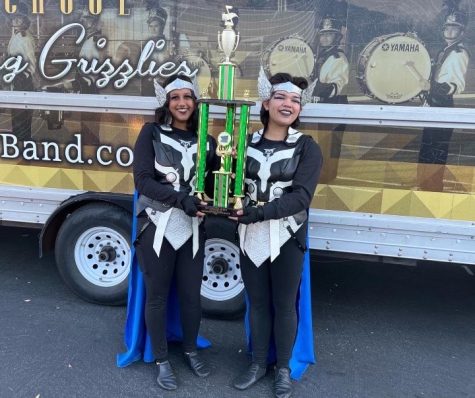 The whole entire team put all of their effort and was able to medal taking second place at championships. It is always nice to win but, most importantly, Winter Guard is about having fun and enjoying being a part of the performance. Color Guard is a great experience where everybody is welcomed no matter the experience, it also counts towards P.E. and practical arts credit.
Golden Valley encourages students to join because it's a great sport to be a part of where you can have lots of fun. Sometimes people might be discouraged to join because they may be afraid of not fitting in, but this is a group who is very open and encourages anybody who has any interest in joining. Although it isn't the most popular sport you hear about, it's life changing. So many people have met their best friend being a part of this group and enjoy every single moment.
"
Sometimes it's good to go out of your comfort zone and try out new things because you never know what it truly will be like.
— Natalie Arana, 9th grade
Freshman Veronica Rivera, said, "People should join the guard because it's a fun experience and it's fun to be able to make new friends and learn new skills" Veronica shared that her personal experience has "been a great time; I got to be on the weapon line, which is a huge accomplishment for a freshman, and I had so much fun with the band. Being able to make friends with the band and guard it made me feel super included"
One of the Color Guard Captains, Franki Yoingco, a senior at Golden Valley High School, states "People should audition for color guard this week if they want to be a part of a team that encourages growth and will break you out of your shell" This is a key point that most people nowadays are afraid to step out of their bubble, and this gives students an opportunity to be in performing arts and go out of your way to have fun.
Yoingco has been in the program for all 4 years of her high school career, and shared that "Being in Color Guard has had its ups and downs. But, in all, I've really enjoyed being part of a team that pushes through all the challenges we are faced with."
This is not only a team to be a part of, it's also a community that helps keep you busy and have something that isn't anything academic and a place that you can enjoy. There will always be ups and down moments but it only makes the team stronger.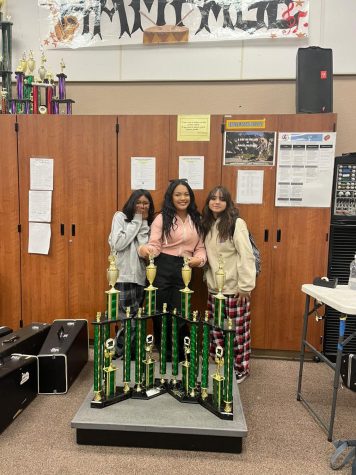 From the perspective of a new member this year, Natalie Arana, a freshman at Golden Valley High School, encourages people to join and to try it out. "I honestly didn't know if I would like it but overtime I got to be a part of something amazing and I got to experience being a part of a team and it's been honestly so much and I am glad I chose to stay," Arana expresses.
Auditions will be held on December 14 and 15 of next week from 3:00pm – 5:30pm. Golden Valley High School Color Guard would love to see you there and try out!
About the Contributor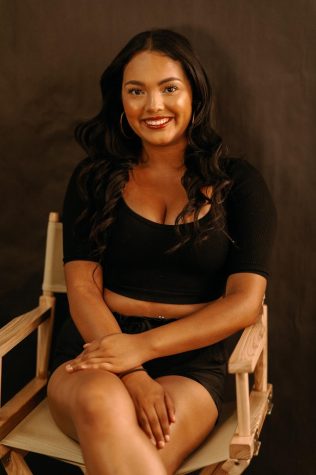 Sherlyn Henriquez, Editor- Arts, Media, & Culture
Sherlyn Henriquez, born and raised in Southern California, is one of the managing editors for culture, entertainment, politics, arts and technology as a senior in high school. She is involved in the marching band as a member of the color guard. This will be her fourth year as a member as she has worked hard with her team to make championships just this last semester. Some of the accomplishments she has made is being able to be a part of this amazing journalism class and being able to be one of the senior leaders for the color guard.

She enjoys covering stories that notify our community about important events going on, that perhaps aren't getting enough attention. She is passionate about sharing cultural topics to get more recognition and to be able to share all the beautiful cultures out there. Being a journalist has lots of pros. It gives students the opportunity to be able to have freedom in their writing and explores how they feel about situations which are beautiful. It's important...