The First 2 Black Quarterbacks to face off in the Super Bowl
Coming up this Sunday is Super Bowl LVII starring the Philadelphia Eagles and the Kansas City Chiefs. Jalen Hurts and Patrick Mahomes facing off will be the first time two African American quarterbacks play in the Super Bowl. It's even more exciting that it's happening during Black History Month. This will be a very historic moment in the NFL.
Philadelphia Eagles Quarterback Jalen Hurts was born August 7, 1998 in Houston Texas. Hurts attended Channelview High School being coached by his father throughout his high school career.
Throughout Jalen's entire high school career starting as a Jr, he threw for over 4,929 passing yards of 47 passing touchdowns and rushed for over 2,342 yards and 44 scores. This proves from a young age Jalen has always been an overachiever.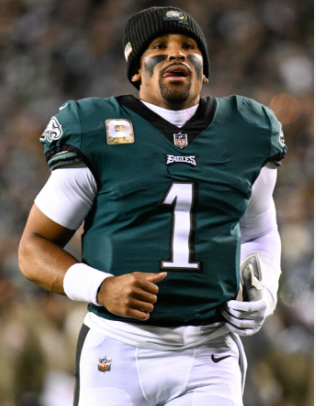 Jalen Hurts signed to The University of Alabama, where he was the starting quarterback for the Crimson Tide for two seasons, before playing as a substitute for the team as a junior. He then transferred to The University of Oklahoma for his senior season, where he replaced Heisman Trophy winner Kyler Murray and Hurts paved his own Heisman runner-up season.
Hurts was picked by the Eagles in the second round of the 2020 NFL Draft. Furthermore, he grew into their starting QB by the end of his rookie season. Following a playoff loss in 2021, this season Hurts led the Eagles to Super Bowl LVII to face off against the Kansas City Chiefs.
Jalen Hurts is a real team player, he continues to put out great energy on and off the field. The way Hurts works with his offense this 2022 season is impeccable. The Eagles won 14 games this season with 3 losses coming from the Washington Commanders 32-21, the Dallas Cowboys 30-34, and the New Orleans Saints 20-10. But the job was not finished. Hurts leads the Eagles into Super Bowl LVII defeating the New York Giants 38-7 in the divisional round of playoffs, following up, winning the NFC Conference Championship game against the San Francisco 49ers 31-7.
This will be a tough challenge for Jalen but as he said "We put a lot of work in to have this opportunity and to be here it's a moment we want to enjoy as a team…We're reflecting on everything we've overcome to have this opportunity in front of us and we want to take advantage of it."".
The Kansas City Chiefs' starting quarterback Patrick Mahomes, was born on September 17, 1995, in Tyler, Texas. Mahomes attended WhiteHouse High School and played baseball as well as football. In football, he had 4,619 yards of passing for more than 50 touchdowns, 948 yards of rushing, and taking it into the endzone 15 times as a senior. Mahomes was a 3-star high school senior rated 12 best dual-threat in his class.
Mahomes attended Texas Tech University to play football and baseball. He was selected by the Detroit Lions in the 2014 MLB draft but turned it down to focus more on football. Throughout his three years playing football for Texas Tech, Mahomes played 32 games, had 857 completions, 11,252 yards, and 93 touchdowns. The Kansas City Chiefs selected 10th overall pick in the 1st round.
Ever since then, Mahomes has proven himself constantly that he is deserving of a starting spot for the Chiefs. He has the third highest paid sports contract in NFL history standing at $503 million for 10 years with the Chiefs. Mahomes was named MVP Offensive Player of The Year in 2018. The following year, he took his team to Super Bowl LIV, Kansas City's first super bowl appearance in 50 years and won it.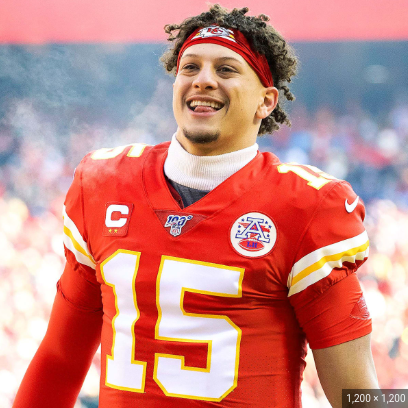 Patrick Mahomes isn't going into an environment that he's not used to. As he explained "For me, it's always fun. I'm playing football and living my dream". Only faith will tell if he will lead Kansas City to another Super Bowl Win on February 12 Sunday afternoon.
Both of these quarterbacks are stellar and have achieved a lot. At the same time, only one can win. Win or lose, they are both making history Sunday night. Only a few African American quarterbacks have ever made it to the Super Bowl. Now two black quarterbacks are facing off in the biggest sports event of the year.
This shines light on a lot to young black men who play sports to see these two play. Golden Valley Senior Ajani Smith expressed, "I look forward to watching them make history on Sunday, they make me look forward to my future football career." Jalen Hurts and Patrick Mahomes' success have others to strive to be great.
It was a really exciting 2022 season but now it's 2023 and both teams are at the finish line. This is a once in a lifetime opportunity for the NFL to witness two great teams with two black quarterbacks face off in the Super Bowl.
Who will take it home? Will Jalen Hurts get his first super bowl win and bring home the eagles? Or will Pratick Mahomes take his second super bowl win for the Chiefs? Find out Sunday night.
About the Contributor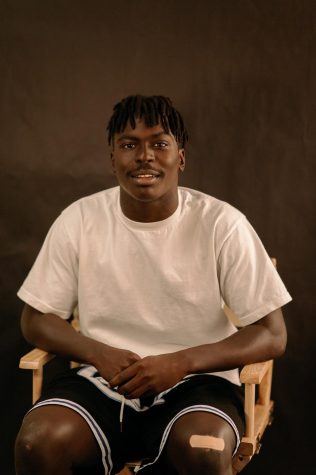 Donteo James-Williams, Staff Writer- Sports News
Donteo James is a Senior and staff writer for The Grizzly Gazette. He is a part of the school Sports News Team. Donteo is also a 4 year football player for Golden Valley. Donteo was awarded defensive player of the year in 2020, and plans on getting another award this year. He has been playing football since his freshman year at Golden Valley High School and he plans on letting everyone know how great GV is.

Donteo is very excited on covering school campus and sports news. Being a student writer for The Grizzly Gazette means a lot to Donteo, because he feels that it's important to always tell the truth and be the voice for people.