Key Club's Strong Goals: Empowering Service and Youth Leadership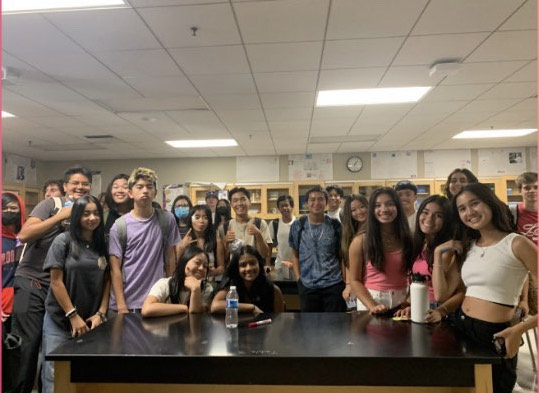 An internationally famous student-led organization that has a chapter here at Golden Valley, called Key Club, is preparing for another exciting year of inspiring youth leadership and volunteerism. Key Club has a history of encouraging a sense of service among high school students, and it still has a good influence on local communities all around the world.
Let's examine the main aims and objectives that Key Club has been known to seek to accomplish as we look ahead to the upcoming class year of 2023-2024.
1. Membership and Outreach Expansion
Key Club wants to contact more high school students and increase its membership in the coming year. Key Club intends to offer activities that highlight the advantages of joining the club, stressing personal growth, in cooperation with school authorities. Key Club seeks to broaden its influence by embracing new members through successful marketing tactics and interesting recruitment efforts.
2. Building Community Partnerships
Key Club appreciates the value of community relationships in executing successful service initiatives. Key Club intends to develop and enhance partnerships with neighborhood businesses, non-profits, and organizations in the upcoming year. These collaborations will offer members special chances to take part in worthwhile community service initiatives that address urgent needs.
Key Club wants to have a long-lasting impact on the lives of those they serve by building relationships that are mutually beneficial.
3. Creative Service Initiatives
Key Club is dedicated to establishing cutting-edge service projects in the forthcoming year to address changing community needs. Key Club members will plan and carry out programs that have a long-lasting good impact on their communities, with a focus on sustainability, environmental stewardship, mental health, and education.
Key Club hopes to encourage its members to think outside the box and design initiatives that address new difficulties by fostering creativity and resourcefulness.
4. The Development of Leadership
The development of leadership qualities among Key Club members is well known. The group intends to improve its members' possibilities for leadership development in the upcoming year. Key Club will give students the skills they need to become effective leaders through workshops, seminars, and training sessions.
The group aspires to instill in its members a sense of accountability and initiative, enabling them to assume leadership positions both inside and outside of their communities. They accomplish this by putting specific club initiatives in place, such providing members with a forum to develop fresh community service projects and actively participate in altering the course of the world.
5. International and National Accords
The yearly conferences of Key Club offer a venue for members to interact, exchange stories, and find inspiration. Key Club is eager to plan national and international conventions that will bring together Key Club members from all around the world in the upcoming year. These gatherings will provide members with a special chance to take part in seminars, listen to guest speakers, and network, developing a sense of community and
Key Club continues to be committed to its objective of encouraging high school students to lead through service as it gets ready for the upcoming year. Key Club continues to develop young leaders and have a significant impact on communities around the world by increasing membership and outreach, fortifying community partnerships, implementing creative service projects, offering opportunities for leadership development, and planning national and international conventions.
Key Club members join forces to bring about change and leave a lasting impression on the globe in the forthcoming year, which promises to be an exciting chapter in the organization's path. They strongly encourage people to join them as they transform the world. Information about the 2023-2024 officer board and future information regarding meeting dates can be found on the Instagram @keyclub.gvhs.
About the Contributors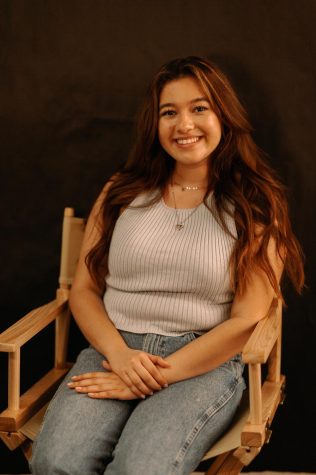 Karen Jimenez, Managing Editor, Campus News
Karen Jimenez is one of two managing editors for the Campus News Team. She is a senior at Golden Valley High School, and is dedicated to spreading positivity everyday.

Through her time in high school, she has developed a strong sense of devotion for writing. Overjoyed to be sharing the managing editor position with Marie Hamilton, she looks forward to unraveling more of her writing skills and work alongside the amazing Campus News Team.

In her free time she enjoys spending time with her sisters and is a volunteer at the children's center at her church. To her, it is tremendously important that all students have their own voice and see themselves represented in the new online newspaper. She loves spontaneous hang outs with friends and stargazing at night.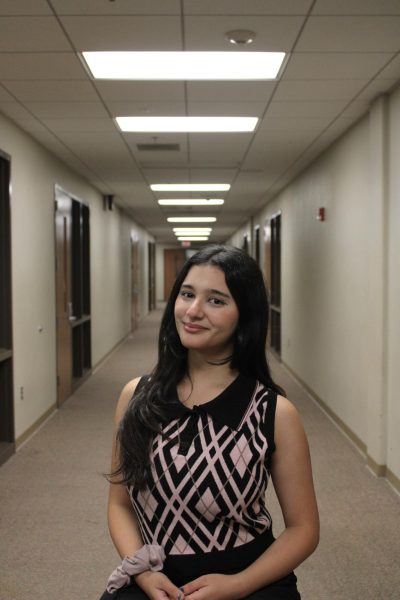 Alexandra Abdo, Managing Editor
Alexandra Abdo, a senior taking part in the journalism program at Golden Valley High School. Alexandra is managing editor overlooking and leading the marketing, communications, digital, and student submissions team. Other than her leadership position she also enjoys writing many various topics such as CLORG news, political breaking news, and other opinion pieces. Alexandra really values awareness, especially cultural awareness as she finds that being aware of what is happening outside of our own little bubble is crucial for personal and community success and growth. Based on her personal experiences, she feels that being in the newspaper gives her the opportunity to raise awareness that she is truly passionate about and that she feels people do not pay attention to.  Alexandra had been a part of Golden Valley since freshman year and has found many programs and institutes in Golden Valley that takes leadership in. She found her passion for debate and uses that passion to participate in...