Golden Valley Kicks off the School Year with a Tremendous Accentuation on Campus Culture
2022-23 CLORG Rush invites students to get involved with Golden Valley clubs and activites
Golden Valley kicks off the new year with a tremendous accentuation on campus culture. One of the greatest conventions that takes place in Golden Valley is CLORG rush each year. Self-driven students take the initiative to run a club that they are passionate about. That can extend from a national competition to scholarly decathlon, or basically any gathering for a shared common interest. 
Students go out of their way each year to arrange for the club, to find advisors, come up with thoughts to keep everybody locked in, and a few indeed have to bargain with the monetary duty that comes with the club. Golden Valley High School gladly has more than 20 diverse clubs on campus that incorporate community service, scholarly decathlon, honor society, national competitions and ethnic celebration and mindfulness based clubs. 
The CLORG liaison, Kaitlin Phung had taken an extraordinary part in setting up these CLORGS and helping increase the participation of the CLORGS. Phung held CLORG rush and I had met her to understand more about the process. She communicated that joining a club can genuinely make students' school life much more livelier. She expresses that she finds consolation in joining clubs that she would be fascinated by along with the joy and sense of achievement that she got when she was assigned CLORG liaison since it is a huge obligation and honor to have. With any new position, learning from your mistakes may be a colossal portion of a leader's path. She opens up about the struggle of the lack of communication from CLORG officers at times, but it is a really fulfilling experience. This article will be focusing on newer clubs established on campus and their ultimate goal.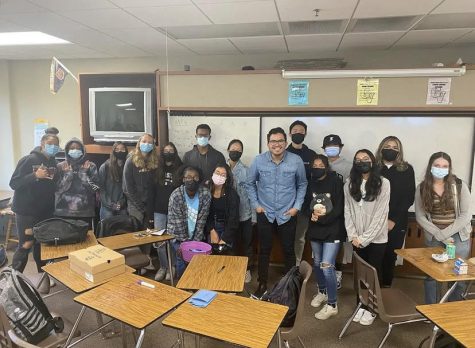 A deeper look into more up-to-date clubs built up at campus, Kellen Galban, a senior at Golden Valley, is the President of Fighting Game Club (FGC) and had communicated his mission for the club by expressing "Our goal is to provide a fun environment for gamers and non gamers to relax and socialize over playing Fighting Games."  Fighting Club is a safe haven for high schoolers to relax and enjoy the entertainment of video games on a rough day during school. Other than Kellen, multiple students work closely together to make FGC a fun club, such as Sydney Alexander as Vice President, Julian Bustarde as Communications Outreach, and Myles Galban as our Event Manager. They meet with Mr. Romero–the advisor–on Fridays in room 508 at lunch. 
A really principal club on this campus is Asian Student Union; a club that spreads mindfulness on Asian culture. The meetings incorporate learning more about the variety of different cultural practices in Asian nations such as Indian weddings, the distinct cultural greetings, foods, and diverse geographics. The President, Riya Patel, had communicated that "The goal of our club is to educate GV students on various Asian cultures and bring light to issues within Asian societies. We plan to have fundraisers and social activities to make the club a lighter atmosphere". Asian Student Union may be an extraordinary club for anybody looking to learn and appreciate more about their culture and discover a secure space to further express their individuality.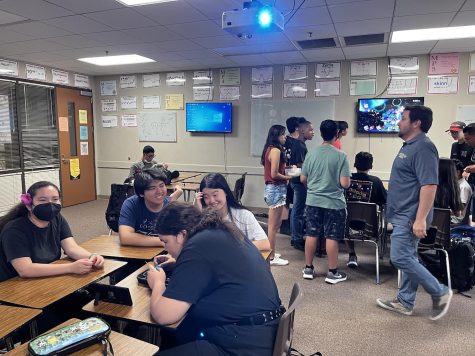 Lighthouse Club had been an already established CLORG on campus, but it had recently been integrated with 'The Fellowship of Christian Athletes'- FCA  Lighthouse-FCA is established to strengthen students' fellowship with God. Ryan Ko, the president of the club had expressed that " Lighthouse club is a club that offers a community for Christians at school, but that does not mean that non-religious people are prohibited from attending. Recently, after some discussion, a new organization has come up on our horizons, called FCA. The Fellowship of Christian Athletes is an organization that encourages the community of Athletes in the Christian faith, but this again does not prohibit non-religious or non-athletes from attending". The club stands strong and reaffirms that everyone is welcome as its purpose is to create a safe haven for everyone as they are all welcome to learning more about the Christian faith. The club meets every Thursday during lunch in room 310.
Chess Club is among the newer clubs on campus.. The President of the Chess Club is Jasmine Kao. Chess club is a great opportunity to increase critical thinking skills, boost planning skills, and it also increases one's attention span. It is very refreshing to see a different type of club that is created by young scholars that want to learn a very intelligent board game that goes back 1500 years. Chess club meets in Mrs. Abrams' room. The modern era does not play chess which makes it exceptional to witness a revival of scholarly games.
Golden Valley is exceptionally glad to have remarkable students take part in assisting campus culture. The school trusts that students will discover their secure space and improve their high school involvement through joining such clubs. Golden Valley is energized to see the accomplishments of CLORGS this year and the modern assets the club is going to offer.
About the Contributor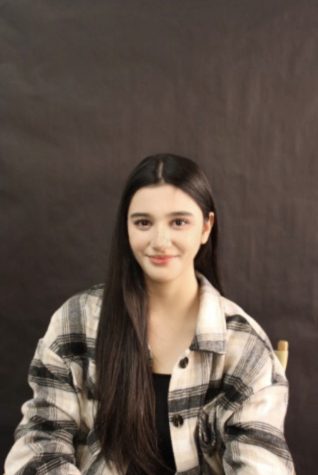 Alexandra Abdo, Staff Writer- Campus News
Alexandra Abdo, a junior at Golden Valley, serves as a writer on the Campus News Team. Based on her personal experiences, she feels that being in the newspaper gives her the opportunity to raise awareness regarding topics she is truly passionate about and she feels people overlook. Alexandra really values awareness, especially cultural awareness, as she finds that being aware of what is happening outside of a person's own little bubble is crucial for personal and community success and growth.
Alexandra had been a part of Golden Valley since freshman year and has found many programs and institutes at  Golden Valley that she takes comfort in. She is serving as the Vice President of National Honors Society, Mock Trial President, and SkillsUSA speaker as well as other programs such as Model United Nations.