As the Golden Valley tennis season is approaching quickly, the girls are still improving. It's all about being coordinated, strong, and fast as this year might just be the girls opportunity to make it to CIF, as Coach Stimac shares his thoughts and personal opinions as well as Charly Saltz shares her perspective of this coming season, especially as she approaches college. They'll also talk about the effects of weather and the amount of rigorous training they put themselves through to be successful.
Kicking this year off with around three matches so far and many more to come the girl's tennis team is feeling confident as the girls have worked their way to make this season a memorable one. Coach Stimac even mentions "We have the potential to make playoffs for the first time in a very long time".
Tennis is a very challenging sport requiring physical strength, proper form, and technique along with a lot of mental preparations. Charly Saltz, a D1 tennis player at Golden Valley, talks about the amount of hours of practice it takes, saying "I play three to four hours a day […] get to the gym about three times a week, and I'll do different body exercise, and sometimes I'll go on a run for endurance".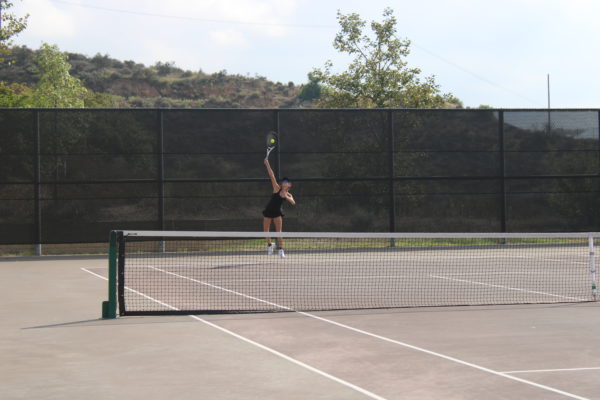 Endurance plays a huge part while playing. "Being able to stay fit throughout the match is very important," says Charly. With all this determination and preparation, some of the biggest competition for the girls this year comes down to Hart and Saugus. Unfortunately on September 14th, Golden Valley lost against Saugus "We were short on a player- A very important player against Saugus and ended up losing" mentions Stimac.
According to Coach Stimac, Golden Valley's tennis team is a D3 team overall, making it a little bit more challenging for the girls when they play against Valencia and West Ranch which consists of D2 players. These rankings place the teams based on their abilities, D1 being the best. However, it's not all about their opponents and ranking.
Tennis is an outdoor sport, starting in summer and going into fall, during the summer, the weight of the heat makes it harder to move around the court, and cooler weather seems to be ideal as Charly talks about " It's normally better for us, it doesn't really play too much effect, windy conditions especially when were serving with a toss because the ball can go in different directions, that's probably the worst". She also mentions the hunger and determination that goes into tennis, which shows in each of the girls games.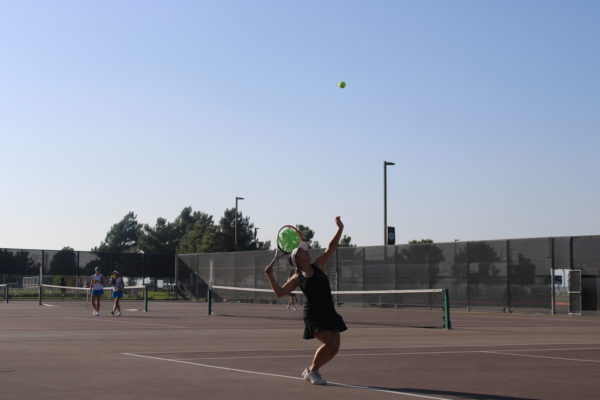 As their tennis season continues, the girls are doing well, feeling confident and looking forward to playoffs. Luckily the team has a great bond, and great respect for each other, with challenging workouts that will help them get through the season, all of these together will ensure a strong team for this year.
Best of luck to GV's girl's tennis team and to Charly who is entering the next step of her life, after playing for 2 years at GV, and 9-10 years of tennis in general- " I feel good because I feel like I left a good landmark for the team […] and I feel ready to move forward in the next chapter of my life". Their next few games will be throughout this entire month and the month of October, so come out and support the tennis team!
Student Submissions
Submissions are now open !
Student Submissions are now open ! Submit your articles, poems, short stories, and opinion pieces. This month's theme is Nostalgia although it's not limited to it, it is strongly encouraged. We look forward to reading your amazing pieces !