Golden Valley has a new book club. Fables and Films is a book and movie club that meets every other Tuesday in our school library. Their club includes sharing thoughts, opinions, analyzing, and raving about pieces they have been reading or watching for the month.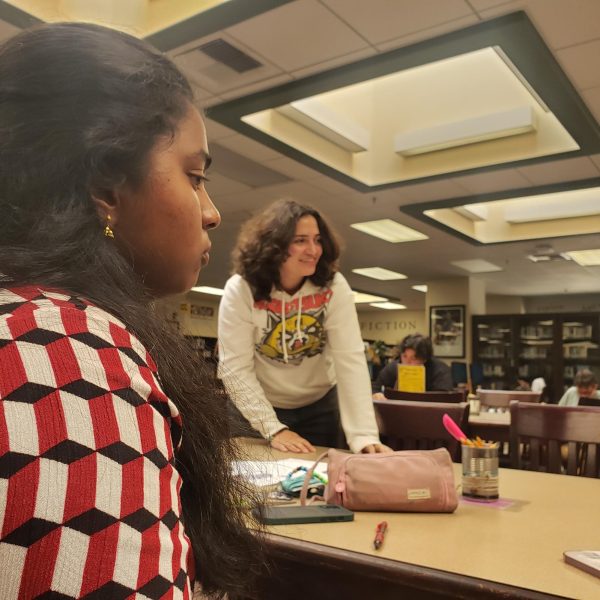 The President of this remarkable club is 12th grader Brianna Sardelich; a leader that is artistic, funny, and understanding. Assisting the president is the club's vice president, 12th grader Apoorva Ramachandran, a leader that is a great listener, intelligent, and a fast learner.
This amazing club began when Sardelich mentioned "There wasn't a big book club at Golden Valley". The club allows students to come together and feel comfortable sharing their opinions, which is one of the many reasons the club was created in the first place.
"We offer completely different things," states Sardelich. Many students are aware of similar clubs, like the Literature Club and Film Club, but these clubs have completely different focuses.
The Fables and Films Club focuses on appreciating the works of others, such as books, movies, films, and so forth. Comparatively, the goal of Film Club along with the Literature Club is working on creating material themselves. Ramachandran states that they "Made sure none of our principles and goals overlapped".
Fables and Films is an online based club, meaning most of their materials and sources are found on their Google Classroom. It is "convenient to have the book online," stated Ramachandran. Students don't have to worry about buying their own books since they're on Google Classroom, and it leaves more room for students to have "thoughtful conversations",expressed Ramachandran.
This month the club is reading Coraline. Books are selected through a system where spinning a wheel determines the genre, books are uploaded onto the Google Classroom, and finally the book is voted for through a point system. After the book is selected, members will read on their own time until the next meeting; where they discuss their unique opinions and intellectual thoughts.
This is Sardelich and Ramachandran's first time creating a club, so they hope that they will "Create an imprint on Golden Valley so they will continue to have a book club next year". Members are aware that these astounding leaders are seniors, so after the year ends, they aim to "develop the club after we leave". Each leader wishes to pass on their role onto a current member so that the club will continue to grow throughout younger students' high school years.
As of this month, this extraordinary club plans to watch their first film, after they finish reading their first book. If you love sharing your opinions and having thoughtful interactions with other students, Fables and Films is open for anyone to join.
Student Submissions
Submissions are now open !
Student Submissions are now open ! Submit your articles, poems, short stories, and opinion pieces. This month's theme is Nostalgia although it's not limited to it, it is strongly encouraged. We look forward to reading your amazing pieces !