Golden Valley's Student Newspaper Student Submissions Are Now Open!
The Grizzly Gazette will now be accepting student submissions! This form is open to all students. Short stories, creative writing, poetry, opinion pieces, general writing, etc. are all welcomed!
---
How Do I Submit My Writing?
Fill out this google form and attach your finished writing piece as a PDF here:
Our student submission team will be in contact with you within 24-48 hours after submission via email or text. If you are interested in the text option, you can leave your phone number in form.
What should I write about?
Monthly themes and prompts will be available for students to use as guidelines. We encourage students to be creative!
Look for upcoming Themes and Prompts here:
Student Submission Monthly Prompts
Questions?
Direct inquiries about student-submissions you may have here:
We encourage students to be creative and utilize this facet of media to share your best work – good luck and have fun with it! We are excited to see your creativity!
About the Contributors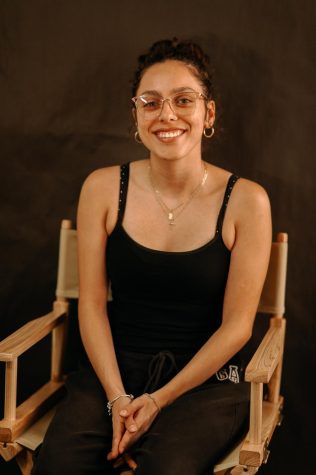 Hannah Medellin, Staff Writer- Campus News
Hannah Monet Medellin is a twelfth grade student at Golden Valley High School. She is active in her school by being a staff writer for the new Grizzly Gazette, and a peer counselor at the GROWL center. She began peer counseling in the eleventh grade and has worked her way to the honors peer counseling. Hannah is an avid reader and plant owner. For most of her life she found herself lost in the thoughts of others that shared it through ink on a paper. When she was fourteen she began to fall back into her love for plants and has plans to have her own greenhouse someday.

She has always had a love for reading and writing and can't wait to participate in reading everyone's articles and sharing her own. Showing the creativity of others is her goal. If there is any short story, poems or art that wants to be submitted she'd love to share it in her articles!
Isela Fisk, Editor-in-Chief
Isela Fisk is a staff writer for the campus news division of Golden Valleys' student newspaper. While her hyper-fixations range from animal crossing to multimedia design, falling into the niche rabbit holes of pop culture is arguably her special skill. As a senior, she was ecstatic to participate in her passion for journalism during her last year of high school. Her visionary perspectives have earned her recognition in the past for poetry and short story events. She firmly believes that her duty as a community-focused writer is to commit to truthful and thorough reporting as she grows inspiration from covering public issues.

Since age 14, becoming a contributor to the well-being of her community has always been a priority, donating her time to assist food pantries and homeless shelters. To shed light is to make a difference. This is the power journalism had always had for her; recognizing it when she understood journalists were the link between media and the public. 



"It's...