One pill can kill: A deep-dive into the Fentanyl epidemic
In recent years, there has been a rise in deaths as a result of Fentanyl–a synthetic opioid and powerful painkiller. When under the supervision of medical professionals, it can be a useful tool in postoperative pain management.
Fentanyl, like other opioids, is a depressant on the central nervous system, and can induce side effects such as drowsiness, relaxation, pain relief, euphoria, constipation, and slowed breathing,
Though invented for and traditionally used in medical settings, it has also seen increased use in the manufacturing of illicit drugs due to its potency. Drugs, such as heroin or cocaine, may be laced with fentanyl to both reduce production costs and intensify the effect of the drugs.
However, due to the lack of oversight in illegal drug production, many drugs laced with fentanyl contain lethal doses–capable of killing near immediately. To make matters worse, deaths regarding Fentanyl are often due to the victim taking another drug or a pill and not being made aware that it contained fentanyl, which makes it all the more dangerous because it is very hard to distinguish.
---
Just 2 milligrams of fentanyl could be fatal depending on several factors such as your body size, tolerance, and past usage if any. Fentanyl is usually smuggled into The United States through Mexico and has recently been popping up in various places around the country, however, it is very prominent in California.
More specifically, much of the drug has been found in Southern California. In 2021 more than 5,000 deaths have been reported as attributed to fentanyl in California. With a majority of the deaths being younger adults and more prominently as of late, teenagers, all between the ages of 14-25. Rainbow-colored fentanyl pills have been discovered by the DEA, Drug Enforcement Administration, which are said to be being used to target a younger demographic.
Teenagers being the majority of deaths as a result of fentanyl overdosing raises the question; why is it so easy for someone to obtain fentanyl, especially teenagers? In an article from AP News, On September 13th, Melanie Ramos, a 15-year-old student at Bernstein High School in Hollywood, was found unresponsive inside a restroom having had an apparent Fentanyl overdose.
Before her death, she and another student bought and took what they thought were painkillers that they bought from another 15-year-old boy on campus, according to the police. As soon as paramedics arrived she was pronounced dead on the scene. Her friend also suffered an overdose however she was merely hospitalized as opposed to Melanie.
---
Police believe that teenagers are obtaining drugs from social media.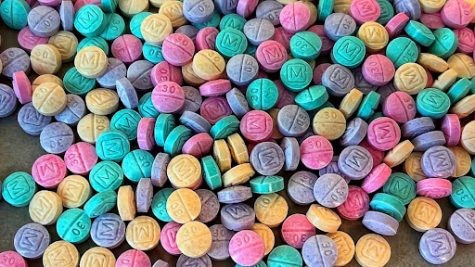 Teenagers are turning to Instagram, Snapchat, and Facebook to find drugs that are more than likely laced with fentanyl. People or dealers more specifically, post images or videos of the medicines, advertising them as for sale and available for quick delivery or pick up.
A 16-year-old junior at Golden Valley says "I open the app [Snapchat] and I would scroll through stories, and about like out of 10 stories I scroll through, at least two are selling drugs." Drugs are now being plugged into social media apps which increases the chances of fentanyl going around more.
While efforts are being made to address this problem of Fentanyl deaths among teenagers, more awareness should be spread of the situation. Many deaths have been in Santa Clarita, with the area being one of the most impacted areas by fentanyl. Just this year, 23 people have died in the Santa Clarita valley because of fentanyl causes.
---
Prompting the rising amount of fentanyl-related deaths in Santa Clarita, Golden Valley High School has shown its students a documentary on Fentanyl called Dead on Arrival. This is so that the students may be further educated on the subject matter and spread awareness of the dangers of Fentanyl.
Fentanyl is a very dangerous drug and is often found as a pill or in other drugs. Many people who happen to fall, victim, are people who were not aware of the fact that the drug that they were doing contained fentanyl. Fentanyl being indistinguishable from other drugs and pills alike makes it extremely dangerous which in turn could result in a lot of deaths. An overdose can happen to pretty much anyone. Please be cautious, stay away from drugs, and please stay safe.
About the Contributors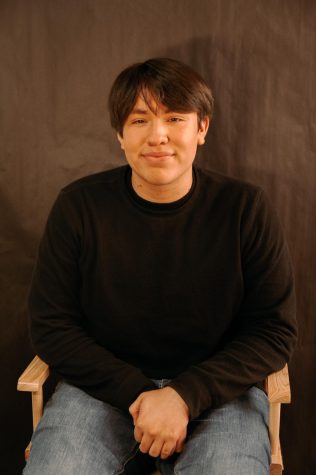 Diego Rosas, Staff Writer- Sports News
Diego Rosas is a staff writer on the Community News Team at The Grizzly Gazette. Now in the 12th grade, Diego is a senior at Golden Valley High School. Having attended GV for just one year, Diego is eager to make an impression on the school be it through his writing. Diego is very invested in sports and on campus events therefore he is hoping to cover stories regarding such.

Being in this newspaper, Diego believes, is an indication of how far he has come as a student. Diego has not always been a very good student. In fact, he struggled with much of middle school and high school due to his past inability to stay organized and motivated but in spite of that he is now doing the best he has ever done in school. In addition, being a journalist is important to him because it allows him to have a voice and to spread information to the school in a way that reaches all audiences positively.

Diego enjoys working out, taking photos, going on walks, spending time with friends and family, reading,...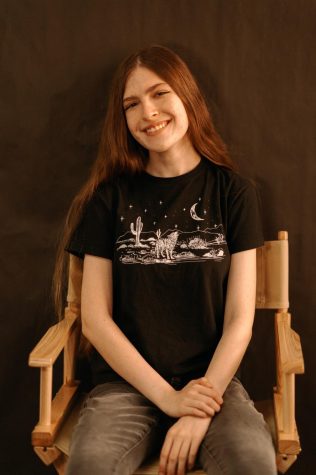 Claire Brounsten, Staff Writer- Community News
Claire Brounsten has been a devoted writer since childhood, and with no intentions of stopping anytime soon. Now in 12th grade, and a writer and editor for the Grizzly Gazette's Community News Team, she's taking her passions a step forward in the hopes of helping those around her. Currently, she aims to cover topics regarding science, history, politics, and sociology- all of which have captivated her for years- and share that intrigue and information with others. Understanding how the world works, and how the systems in place impact our everyday lives, are the first steps towards navigating it.

So, for Claire, being a journalist means having the opportunity to provide people with the tools needed to make a tangible change within their own lives. She aspires to not only explore how and why the world works the way it does, but enable and empower as many people as she can to change it.