NASA's Artemis Program set out to reach Mars by 2030!
The promise of landing humans on unexplored lunar surfaces and on Mars all starts with Artemis 1. It's no surprise that NASA has named this new program the Artemis Program, in honor of the 1972 Apollo Program missions to continue the everlasting legacy of space exploration.
NASA has provided a real time tracker on Artemis 1's current location here, https://www.nasa.gov/specials/trackartemis/, a real time tracker that displays key status' of the mission's duration, its velocity, and its distance from the Moon all at real time.
The Artemis Program, founded in December 2017, confirmed a launch date on November 16, 2022, to launch a crucial test on the Space Launch System (SLS) to debut the first steps of human space exploration on unexplored lunar surfaces and to Mars! The newly upgraded SLS rocket system, which was originally used during the Apollo Program in 1972, has surpassed all previous launch capacities making it the most powerful rocket in the world.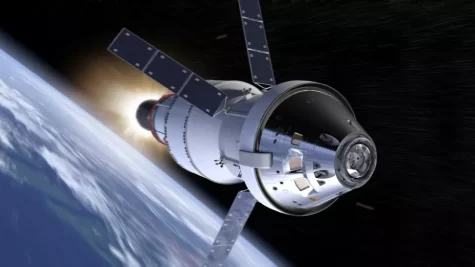 Retired Major Jose Bareng, the Air Force Junior Reserve Officer Training Corps Instructor from Golden Valley High School, expresses his sentiment on the Artemis 1 program; "I'm all for it as far as space exploration; it has benefits for our future generations."
2 weeks prior, Artemis 1 has sent an unmanned Orion capsule back into lunar orbit to start the mission. In subsequent missions of the Artemis program, the crew will land near the South Pole of the Moon by 2025 or 2026, aiming to establish a sustainable human colony on Earth's Moon by 2030.
Artemis 1 will neither carry astronauts nor land on the Moon, but the mission is important in demonstrating that NASA's monster rockets and space capsules can live up to their promised capabilities. Artemis 1 is years behind schedule as the program is billions of dollars over budget.
Following four canceled launch attempts due to engine issues and tropical storms, Artemis 1 successfully launched from the Kennedy Space Centre at 1:47 am EST (10:47 am PST) on Wednesday November 16. Previously, Hurricane Ian forced the agency to return to the Vehicle Assembly Building at Kennedy Space Center in late September to protect the SLS. It also gave engineers time to fix a fuel leak issue that had caused previous launch attempts.
The agency has worked with the United States Space Force along with the U.S. National Hurricane Center to monitor the subtropical storm to prioritize the safety of all working personnel in the Kennedy Center. They have put in the effort to evaluate the weather conditions prior to launch to make sure all necessary precautions have been overseen before the November 16 launch of Artemis 1.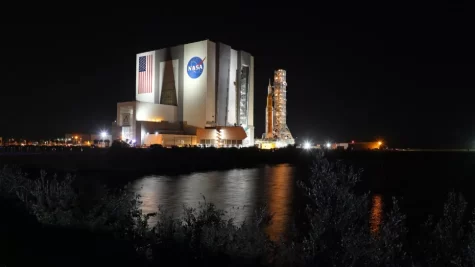 Artemis 1's journey will take 450,000 km to the moon, orbiting 400 km above the surface of the moon, and then continuing about 64,373 km into space. After a 25.5-day mission period, the module will land in the Pacific Ocean near California on December 11!
"If we weren't confident, we wouldn't start the countdown when we do so. We're confident moving forward," said Jim Free, associate administrator of the Exploration Systems Development Mission Directorate at NASA headquarters.
About the Contributor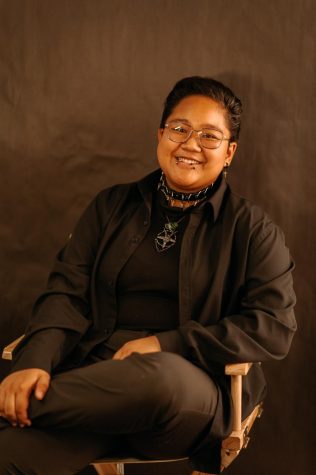 Veniz Rahon, Managing Editor, Arts, Media, & Culture
Veniz Rahon is one of the Managing Editors of the Arts, Media, and Culture News Team for The Grizzly Gazette. Born and raised in the Philippines prior to moving into the United States, they want to bring a new and different perspective into our world news. They strives to bring change in our local city through completing community service with the Golden Valley High School AFJROTC Program; they have participated, cooperated, and lead multiple community service. With a fierce competitive spirit they joined and reached Level 3 of the AFJROTC Academic Bowl.

They is passionate about delivering world news in a new and refreshing way, they strive to inform and showcase topics concerning other cultures, arts, media, and technology. Being a student journalist Veniz Rahon expresses their, "... hope to give people different perspectives and highlight topics that I find news worthy for people to hear."

They love to listen to music by themselves or with their close friends, they enjoy going...