Diving into the Infamous Past of the City of West Hollywood
"The Creative City" of West Hollywood, known as WeHo by locals, is the cultural and geographic heart of Los Angeles County. It is a robust economic and cultural hotspot that welcomes idealism and creativity. WeHo holds a high torch on community activism and civic pride. No other city has changed the national public agenda as much as West Hollywood!
---
The History behind West Hollywood
City of West Hollywood is built on the ancestral, and unceded homelands of the Gabrieleño Tongva and Gabrieleño Kizh ("Keesh") peoples. Prior to the beginning of the Spanish conquest in 1769, the people of these settlements treated their lands with profound respect through cultivating, pruning, sowing, and seasonal burning. The city acknowledges that the land was built upon and has benefited from the Gabrieleño Tongva and Gabrieleño Kizh people's stewardship over many generations.
The City of West Hollywood has offered a Land Acknowledgement to honor the Tongva and Kizh ancestors, elders, and relations of the past, present, and future. They acknowledge the Tongva and Kizh people who are still present and pledge to honor and elevate their history and culture. They strive to cultivate a restorative relationship with people and place, which involves a commitment to reciprocity, co-stewardship, repair, and rematriation.
Following the establishment of The Town of Sherman in 1886 by Moses Hazeltine Sherman, a real estate developer and entrepreneur, who bought a part of Rancho la Brea to construct two electric railways connecting Los Angeles and Santa Monica. The popularity of motion pictures in the early 20th century attracted many film stars working in nearby Hollywood to live in the town.
By 1925, residents agreed to rename the Town of Sherman to West Hollywood to accentuate the relationship between The Town of Sherman and Hollywood, and its diverse neighborhood.
In 1984, the unlikely coalition of LGBTQ activists, seniors, and renters proposed the idea of the City of West Hollywood. These groups have come together to form a unique city with progressive policies and strong protections for tenants' rights. Shortly after, the City of West Hollywood was officially declared an independent city on November 28, 1984.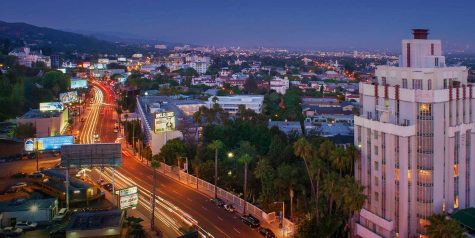 ---
The "Infamous" Past of West Hollywood
West Hollywood is known for its artistic and creative environment due to its booming art, film industry, and the vast diversity leading to creativity. West Hollywood is a hotpot of diverse cultures and communities, adding onto its charm of the people that live in the area.
West Hollywood is a pioneer in many social issues and agenda that many have avoided covering. West Hollywood is known for its activism, which is a part of the city's identity. This type of activism was considered radical and liberal during the 20th century. They have constantly set standards for movements that advocate for HIV and AIDS, affordable housing, LGBTQ+ rights, civil rights, human rights, women's rights, etc.
The City of West Hollywood is also a thriving community that houses 4,000 people. 11% of the population, that identifies from the former Soviet Union from the states of Russia, Ukraine, Georgia, Armenia, Kazakhstan, and many more!
WeHo is an active advocate for the legal and civil rights movements for lesbian, gay, bisexual, and transgender individuals. "There is a lot of diversity both in age, race, gender, orientation, which is really great," Erin Snodgrass, a resident from West Hollywood, confirmed with The Grizzly Gazette.
More than 40% of the population identify themselves as part of the LGBTQ+ community. Taylor Stilwagner, another resident from WeHo and a member of the LGBTQ community, coined the city as, "… the only proper City started by queer people that I know of has certainly shaped the surrounding LA neighborhoods and cities."
---
A Local Perspective on West Hollywood
"
"[West Hollywood] feels like a small community within the larger city of Los Angeles.""
— Erin Snodgrass, West Hollywood Resident
Stilwagner expressed that, "There is no end to the relief felt by living in a community that represents and supports you. All that comfort and safety comes specifically from the founding by in large part LGBTQ+ activists and allies wanting to build and maintain a community that can be that kind of place for the queer community."
The city dedicates itself to activism and prioritizes the execution of the city's core values 一 respect and support for the people; responsiveness to the public; idealism, creativity, and innovation; quality of residential life; promoting economic development; public safety; and environmental responsibilities. These all represent their missions and standards for the city for the residents and public to create an efficient friendly environment.
"In Weho, the water we swim in is infinitely more inclusive than outside as it pertains to the LGBTQ+ community. Especially in the day-to-day aspects of life: no one bats an eyelash when my partner and I hold hands walking down the street, no one would question a same sex couple applying for an apartment on their own, and ultimately no one would treat us any differently out in public," Stilwagner shared of his experience in living in West Hollywood with his partner.
According to Niche.com, WeHo has an "A" for its overall grade in categories and factors that include weather, nightlife, health and fitness, outdoor activities, commute, good for families, diversity, public schools, jobs, crime & safety, housing, and cost of living. WeHo has grounded itself to its residents as a place that, "… offered transplants and newcomers the opportunity to make new friends, meet new people and really build community for themselves," Snodgrass disclosed.
The deep history that West Hollywood has contributed and engrained has significantly changed the cultural and social landscape that makes West Hollywood what it is today. It is a haven for many, a tourist spot for those visiting Southern California, and a city that strives to represent its citizens.
WeHo is "my home away from home," Snodgrass shared with The Grizzly Gazette.
---
Places to Visit in West Hollywood
West Hollywood is known for its advocacy but is also known for its wonderful selections of tourist spots, restaurants, and entertainment places to visit. If ever you are within the area, consider visiting:
If you or anyone you know is interested in visiting WeHo for any occasion https://www.visitwesthollywood.com/ has everything you need to start planning your trip!
About the Contributor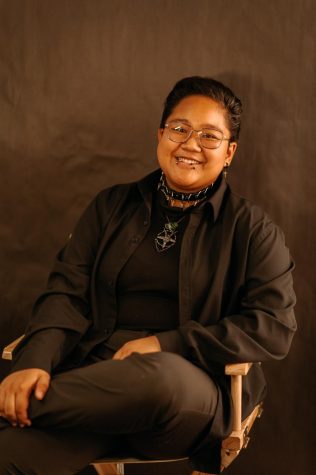 Veniz Rahon, Managing Editor, Arts, Media, & Culture
Veniz Rahon is one of the Managing Editors of the Arts, Media, and Culture News Team for The Grizzly Gazette. Born and raised in the Philippines prior to moving into the United States, they want to bring a new and different perspective into our world news. They strives to bring change in our local city through completing community service with the Golden Valley High School AFJROTC Program; they have participated, cooperated, and lead multiple community service. With a fierce competitive spirit they joined and reached Level 3 of the AFJROTC Academic Bowl.

They is passionate about delivering world news in a new and refreshing way, they strive to inform and showcase topics concerning other cultures, arts, media, and technology. Being a student journalist Veniz Rahon expresses their, "... hope to give people different perspectives and highlight topics that I find news worthy for people to hear."

They love to listen to music by themselves or with their close friends, they enjoy going...