Tom Holland and Zendaya are getting married?!
This news has been buzzing all over social media about the newest engagement.
All the news has fans pondering the possibility that the public's favorite stars are now each other's fiances'. When asked directly about the news, Zendaya had this to say, "I think loving someone is a sacred thing and a special thing and something that you want to deal with and go through and experience and enjoy amongst the two people that love each other." The exciting news has dedicated followers and fans on their toes.
The iconic duo has been together since early July 2021. When their engagement was announced, the world grew heart-eyes.
They started out as co-stars on "Spider-man: Homecoming" and from that meeting on, they became friends almost immediately. They have had nothing but nice things to say about one another. "We are like the best of friends. She's so great and amazing," says Tom Holland in an interview when asked about his co-star.
Premiere of Spider-Man: No Way Home
Since then, both stars' fan bases have clashed in a multitude of ways. For instance, most of Tom Holland's fans either love that he is with Zendaya or don't approve as they think she isn't good enough for him. The same situation goes for Zendaya's fans.
Abrianna Linell, a model who is a devoted fan of Zendaya, stated "Zendaya was my whole childhood and now that I see her with someone that makes her feel happy, that makes me happy and I am excited to see where they go in the future." There are other devoted fans of Zendaya that can relate to this on a personal level because she has had a huge impact on their lives.
So many people thought that they were not going to make it very far as a couple due to the nature of their socially-demanding and time-consuming careers. Most assumed they would likely end up crashing in schedules. It was said that they wouldn't have enough time for each other. This couple really proved all those beliefs wrong, seeing as they are now tying the knot.
This is a really adorable "Tomdaya" picture that the fans seem to love.
It was confirmed by Zendaya herself that they were getting married but a lot of people are still on edge because their doubts are so high about them being together in the first place.
About the Contributor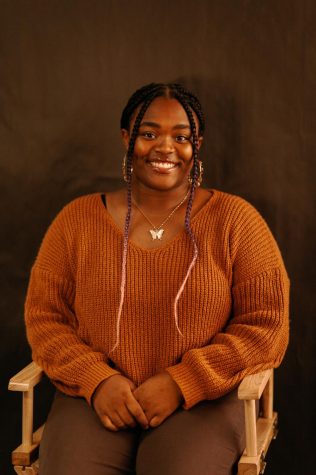 Nadira Linell, Staff Writer- Arts, Media, & Culture
My name is Nadira Linell, and I am a staff writer for Arts, Media, and Culture Team. I am a junior at Golden Valley High School. The programs that I am in at school are BSU (Black Student Union), Track and field, and also in the Show Choir here. All are very enjoyable and each have their benefits that work in my favor.

In elementary school, I entered these creative writing contests where I was supposed to write a narrative about anything and in those contests I won 3 out of the 4 that I entered; Such a confidence/ego  boost honestly. So me joining this class and getting to write about things I am passionate about is really great for me. I am passionate about writing about mental health and  how that can affect what a person does and who they are. 

Being a part of journalism is important to me because the word "journal" is in it. I love journal writing so being able to choose a topic that I am passionate about makes it so much better. When I first heard about journalism I...