Chelle Thompson: Inside the work of an Industry Designer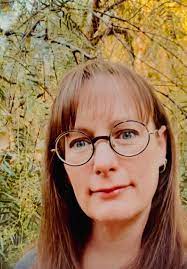 Chelle Thompson is an artistic director. Her work in the field of art has been displayed in various places throughout the years, working with a number of companies and corporations like Universal Studios, Disneyland, and Netflix.
Mesmerized with the captivating rush of theme parks after her visit to Disneyland for the first time at the age of six, Ms. Thompson knew then from a young age that she'd pursue the creative world of design.
"I have bad dyslexia," Ms. Thompson shared, "Going to school was always a question because when I was younger, there was no awareness of learning disabilities."
Thompson recalls often being told she wouldn't make it through college when she was younger and had become a single mother. She finished college and was then encouraged to pursue the medical field when she'd shown promise as a radiologist for being good at reading MRIs.
"I was good; I was an exam away from being a pediatric radiologist. Then a child died at the hospital I was working at, and I couldn't do it," Thompson shared. "I want to make kids laugh, not make them get a shot and watch them cry."
To this day, Thompson still receives criticism from her family for leaving the medical field.
Despite this, she still received support from her parents about venturing into the world of art to pursue a career in design. Ms. Thompson followed her passion and made a name for herself in the industry.
She's had her installations featured in a number of theme parks, such as the mazes at Universal Studios, the life-size character figures that decorate the interior of the Incredacoaster in Disneyland's Adventureland theme park, as well as various parts of Star Wars Land in Disney's main park.
"You're not going to see my name written or on a credit strip, but the children's smiles are nonetheless my favorite part of it all."
Additionally, she was a scenic artist for the Netflix thriller, Fatal Affair, as well as the main artist of a section in the making of Dead To Me in Season 2.
Private companies like Universal Studios hire industry designers to create the visual attractions and aesthetics that make their theme parks the magical place millions have come to know them to be. It was only after Thompson's first two years in the field that they'd begun to request her by name.
"Your reputation is everything," Ms. Thompson emphasized. "That means being fifteen minutes early, last one to leave, and don't complain."
It was this mindset that took her far and grew her reputation well. But it didn't come without its downsides.
Beyond a creative mind, work as an industrial designer also requires physical labor and artistic perspective to go hand in hand. On a big job site, you'd typically wear steel toe boots (easily a few pounds), 5 to 20-pound tool belts, vests, long pants, and hard hats; "You don't realize how fast you can get carpal tunnel."
"No one is going to look out for you," Ms. Thompson admitted when asked about the downsides to her line of work. "You have to be cautious of your health, because if you aren't taking care of yourself, you won't last very long."
Thompson's own crew appreciated working under her for the altruistic person she was. "I was always making sure they were hydrated, making sure they ate, making sure if they needed a few moments to sit in the shade. I'm the only one who looked out for them because there really isn't anyone else."
They'd call her Momma Chelle.
---
"I finally decided to get Osha 30 certified after I was almost killed on a job site."
When the holidays roll in, Universal Studios hosts their famously known Grinchmas Celebration to commemorate the most festive time of year. The Grinchmas tree, reaching over 60 feet tall, is a core attraction for Christmas time at the Universal Plaza. Known to be a mesmerizing sight to most, yet the hard work that goes into it behind the scenes is lesser known.
Ms. Thompson and a colleague of hers were tasked with decorating the lofty tree.
Partnered with inexperienced boom-lift drivers. Equipped with harnesses that only came in one size, and even when cinched to their limit, were still not an adequate fit to ensure Ms. Thompson's safety as they were too big for her. Hoisted nearly 60 feet up into the air under both these conditions.
The driver who'd been in charge of maneuvering Thompson's cart had rotated the basket too far forward, leaving her to lean with gravity against the cart that leaned dangerously sideways.
Balancing herself in a tipping cart and screaming to be fixed upright, she began to slip loose from her harness.
The drivers of the two boom-lifts had overlapped the two women's carts in the air, placing Thompson's colleague right under her own cart. In the midst of the commotion, Thompson's helmet slipped loose and hit the edge of her colleague's crate. A handful of the comically large ornaments came undone along with the commotion.
The boom lifts used for this project were newer models, ones whose control panels contained easy-to-understand pictures to direct the driver of their functions. "My four-year-old niece could have told you which buttons to press," Ms. Thompson added.
The driver left the lift in rabbit (fast) mode, and Ms. Thompson was then pushed into the tree by the reckless maneuvering of her driver. In the same motion, a metal rod from the tree was pushed through her safety vest and out the other end. It scraped her side.
"One centimeter over, and it would have killed me."
Fortunately, Thompson managed to weasel her way out of the vest and made it safely once again to the ground. "I kicked him out of it, and he walked out of a job that day. I never saw him again."
---
"…and then Covid set everything back."
The industry of design and art took a fall when the pandemic struck. On job sites where there would be a couple hundred on a crew were reduced to less than half that. Even now, in 2022, the industry has yet to fully pick back up again.
"I had made senior designer and project manager." It took Thompson years to finally reach the level of senior management.
But three months into the job, Covid hit, and the company went under.
"A lot of the industry moved to Georgia, where most of the Marvel movies are filmed." With a big chunk of the industry gone, it became difficult to return to normalcy as competition grew. Before, it was common to go into a job site and see about ten other applicants, "But now you see hundreds."
"I'm in a sea of faces of all the people who are just like me and want to go back." With the jobs that are left, Thompson would have to start all over again from the bottom.
But Ms. Thompson says she wouldn't want to go back in the first place.
---
"I don't want to go back to being a female in a man's world."
The field of industrial design is still prominently a male-dominated profession, with 81.4% of workers being men and only a mere 18.6% being women.
"I show up at a design job as a manager, in heels or maybe a skirt or nice pants, and they'll ask me – "Oh can you go here? There's a latter" or "Let me carry that 10-pound bucket up the stairs for you" – It's a constant state of always having to prove yourself."
Thompson recalls she was treated very nicely up until she became management. It was when she became a scenic director on one of the projects for Universals mazes that her work environment started to change.
Ms. Thompson would be subjected to sexual harassment as she advanced her career. It came to a point where she would wear men's clothes instead of women's clothes on the job site.
"They would make my life where I was coming home every day crying. It was very hard for my husband to watch."
Thompson had this to say when asked why nothing was being done to resolve the issue; "When all the bosses primarily are male, and it's your word against one of their buddies.. well."
Ms. Thompson often had a full female staff everywhere she went when she could as her career advanced. It didn't matter to her the gender of her staff, but her female colleagues tended to request being under her leadership more often as they valued Thompsons ability to better relate to their needs.
Thompson left and her crew with her.
---
"Don't let anyone tell you an art degree isn't worth it."
As a former scenic director and female in the art world, Thompson was quick to realize that in the art world, no matter what line of work you go into, you are always going to have your critics.
"You'll have teachers that come down on you and make you feel like you can't do it. But if you get through that, it only makes your character stronger," Ms. Thompson says. "You're going to run into those people in the workplace every day, and you just have to bite your tongue."
Thompson has experienced her fair share of criticism as an artist, but her passions and grit have led her to a successful and fulfilling career. "On some of my jobs, I've made more money than my siblings, who are lawyers." Thompson clarified that it wasn't about the money but instead about pursuing what she loved as a career.
"Everything is going to digital now, it's something you have to practice." Thompson encourages the youth to chase after their creative passions. "Start by making a website even if you think your work isn't that good."
"I still do stuff for the entertainment world, theater shows and stuff like that, but I also started teaching again," Thompson shared. "I love doing it; I do online art classes for people. I still get to teach stuff to kids, it's why I started teaching again. I still get to see that smile effect."
About the Contributor
Isela Fisk, Editor-in-Chief
Isela Fisk is a staff writer for the campus news division of Golden Valleys' student newspaper. While her hyper-fixations range from animal crossing to multimedia design, falling into the niche rabbit holes of pop culture is arguably her special skill. As a senior, she was ecstatic to participate in her passion for journalism during her last year of high school. Her visionary perspectives have earned her recognition in the past for poetry and short story events. She firmly believes that her duty as a community-focused writer is to commit to truthful and thorough reporting as she grows inspiration from covering public issues.

Since age 14, becoming a contributor to the well-being of her community has always been a priority, donating her time to assist food pantries and homeless shelters. To shed light is to make a difference. This is the power journalism had always had for her; recognizing it when she understood journalists were the link between media and the public. 



"It's...