Need Advice, Community Service, Breakfast and Lunch? Come Join CSF For Their 'Launch to College' Event!
Golden Valley's California Scholarship Federation (CSF) is hosting an opportunity to help students prepare for the future, complete community service, and participate in fun games for prizes!! Breakfast and lunch will also be provided.
This will take place at Golden Valley, on March 25th, from 8 am to 3 pm. Students can register here.
The event will feature various workshops catered to different groups of students. For Juniors and Seniors, there will be an alumni specialist to provide truthful insight about the college life, and how to find success. A COC specialist will also be there to explain how the transfer process from two years at COC to another college works.
For Sophomores and Juniors, there will be activities and guest speakers giving advice about building your personal statement and help you walk through the intimidating college application process. For middle school students and Freshmen, there will be professionals helping build a four-year plan for high school to help you have a successful, balanced life.
There are various other workshops such as preparing for a job interview, working on a resume, maintaining health and wellness, and scholarship advice! However, learning and actively preparing for your future isn't the only thing you'll be doing there.
Additionally, there will be board members from the city of Santa Clarita to help get you involved in community service opportunities. In addition, there will be booths dedicated to writing letters to veterans– with this, students can complete community service right at the event! Volunteer work is critical for resumes, applications, and any clubs or organizations you may be involved in so this is a perfect place to help accomplish volunteer work!
CSF is also partnering with ASB to host fun games and activities throughout the day, allowing you to have fun with friends (and new friends) all day! There will also be raffles going on throughout the event so you will have a chance to win prizes!
Moreover, all of the funding that comes from this event will contribute to the Golden Valley Scholarship fund.Encourage your friends and peers to join you. Not only will students have fun with them, but you would also be benefitting your friends and your team by inviting a few people along!
The Advisor of CSF, Mrs. Mann, is very excited to host this event, expressing, "This is the first time Golden Valley has ever hosted the regional conference for CSF. It's a really good opportunity since our students won't have to travel to participate."
She is excited not only for our students to participate but what this means for the group. Asking not only herself but her students the question of "What opportunities can we create with CSF groups in our district, and even across the region? Where can we find some exciting activities to carry into the following years?" She has dedicatedly put in all her effort into this project.
Mrs. Mann highly encourages all CSF members to participate. She explained, "This year we were able to do a canned food drive where we raised over 036;500 for our food pantry, and I want to build off that momentum. This conference not only helps you as a student but creates connections and builds our school and the local community."
So, if you need a push or a sign to be productive and prepared, this is it. This event is the perfect opportunity to actively work on your future, make connections, and complete community service while having a fun experience with friends.
Register today here and have a fun, productive day!
About the Contributor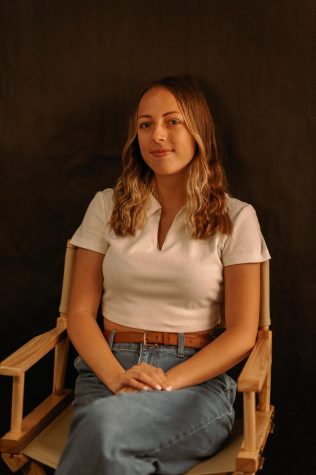 Marie Hamilton, Editor-in-Chief


Marie Hamilton is one of the two editors-in-chief. This year she's a senior, and involved in the Red Cross and Bracelets for Cancer Club. She's also an officer for CSF and a member of National Honor Society.

This year, she hopes to not only write about events going on in our campus, but how these events turned out and ways to improve next time. Marie is very passionate about sharing the good and the bad of every situation, as well as exploring ways to improve as a community. Having a part in this newspaper is very important to her since she has always believed strongly in student spirit and involvement and hopes to help foster that. By making sure students can easily involve themselves, she hopes to help create a positive environment for learning and life.