Whats it like to be a Disney Animator?
Hyrum Osmond has been animating at Walt Disney Animation for twenty years. He's worked on a number of films including Frozen (2013), Moana (2016), Wreck it Ralph (2012), and Encanto (2021). In addition, he has also directed the animated short "Olaf Presents (2021)." From the art of animation, to seeing the direct positive impact your work can have on the audience, animation can be a very fulfilling job.
From a young age, Hyrum had always wanted to be a Disney Animator.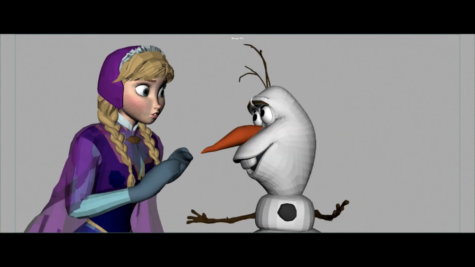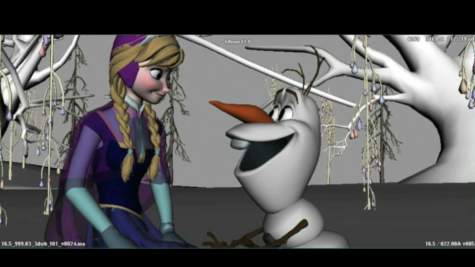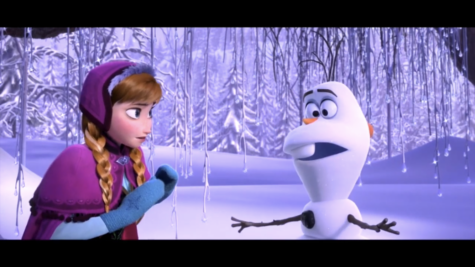 "When I was a kid, and watching Disney Films that I grew up with, I just wanted to do that. Then I saw Aladdin in the theater eight times as a kid and I just decided right there, during one of those screenings, that I have got to do this. I have to be a Disney animator," he shared with The Grizzly Gazette.
At age nineteen, Hyrum served a mission for the Church of Jesus Christ of Latter Day Saints in Fort Worth, Texas, where he learned to speak Spanish during his mission. After the mission, he attended Brigham Young University Provo, Utah, where he worked in his
animation major.
In 2001 Hyrum received an internship at Avalanche Studios where he worked on computer animation. One of the games he worked on was, "Talk" and "Power of Juju". In 2009, Hyrum got offered a position at Walt Disney Animation Studios where he first got to work on the film "Bolt."
Moana (2016), was one of Hyrum's favorite films that he worked on. He was lucky enough to be the head of the animation in the film. As the head of the project, Hyrum had the opportunity to work closely with the directors on the film. He also had the opportunity to travel to Tahiti. While in Tahiti, he met a lot of people and learned more about the culture that would later spark inspiration for the culture surrounding the film, 'Moana.'
Animating at Disney also means long hours, "For about three to four months of the year, it's about a fifty-five to sixty-hour work week. It's really busy. That is called crunch time at the studio where we are working and trying to get the film done," says Hyrum. After crunch time, the rest of the year animators work about four to five hours a week. Then there are some days when animators have an animators-block, which is just like a writer's block.
Animation is just one of the many steps to make a movie. Any good movie goes through eight or nine processes. The process of animation begins with building the character models in three-dimensional form.
The next process is rigging the character models. 'Rigging' in animation is building the virtual skeletal structure and joints that allow the character models to move in animation. Next, of course, there is animation. After animation, it goes into the effects apartment where effect animators create stunning visuals for the animation.
Then comes simulation; artists make sure that the models and animation follow the correct form of Newton's Law of Motion. Last comes lighting where the artist will properly light the animation to make it look more realistic in the real world.
"You should be drawing every day," Hyrum says. If you want to be an animator, especially for Disney, drawing every day is the first step. There are a lot of great animation schools out there that high schoolers can enroll in.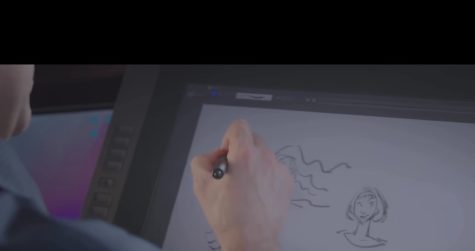 College courses can be great, but online courses can be even better. A lot of online animation courses are taught by animators working in the industry. The online schools can also be a lot cheaper than one may think and you can get a lot of good instruction very early on. Some online animation schools include: iAnimate, Animation Mentor, Animsquad, and AnimSchool.
Samantha Sandoval, a senior at Golden Valley High School, has always loved animated shows and movies since childhood. "I like animation because there are so many different things and people that work to make something out of nothing. There are so many different steps of animation and I find it so fascinating and inspiring. To me, it is like a big puzzle that is put together from character designs to storyboards and rough animations plus so much more that is incorporated into animation."
Some advice Sam has been trying is not being too critical or hard on oneself. "I know personally, there have been a lot of times I have wanted to stop drawing and give up what I am working on but I think it's just part of the process when learning how to draw and animate. It is definitely not easy; but it is important to remember that."
Becoming a Disney animator can be tough at first but all it takes is a little magic and hard work. Remember to not be so critical of oneself and just keep swimming. There are a multitude of courses out there that can help you become an animator and even work for Disney's animation department.
About the Contributor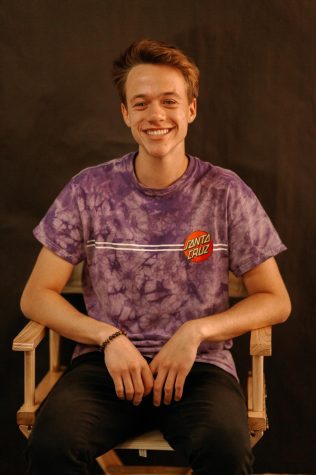 Andrew Osmond, Staff Photographer
Andrew Osmond is currently a senior at Golden Valley High School. He is a staff photographer for The Grizzly Gazette and previously wrote for the sports section of the newspaper. Andrew has been involved in the Golden Valley choir for two years. Some of his hobbies include playing the guitar, singing, cardistry, and magic.  He hopes to go to college after high school and find a job that will suit him well.

When writing he is most passionate about covering local stories and groundbreaking issues in the world. What being a student journalist means to Andrew is expressing creativity and informing people of good information.