Samuel Estrella: Golden Valley Has a New Baseball Commit!
Ever had the dream of playing your favorite sport past high school? Well then take notes from GV Senior Samuel Estrella, whose dream is being fulfilled at Arizona Christian University (ACU).
Samuel Estrella has been at Golden Valley since his sophomore year after spending his freshman year at Saugus. He has played baseball for 13 years with the goal of playing in college and hopefully even going pro. He has been perfecting his craft through little league and travel ball teams. "Sam gives his all, and never takes a day off" according to his coach, Adrian Rios.
He has been playing outfield throughout his career and has committed to ACU for playing centerfield, which is the leader of the outfield. Samuel's long time friend and teammate, Zachary Pendon states "Sam brings the team together with his play, leadership, and his optimistic attitude." That leadership is needed to keep a team competitive and cohesive on and off the field.
Zach emphasizes Sam's key qualities, stating, "He is encouraging to people, supportive towards others, and he has unwavering commitment to things he puts his heart into." These qualities are important for everyone, but especially those who play sports, like baseball, where even batting .300 (getting a hit 3 times out of 10) is considered an all-time great player. Supportiveness ensures that those who do fail are picked up and not mad for the rest of their game or day. He helps his teammates feel better about themselves after a thing they did on the field, like a strikeout or an error.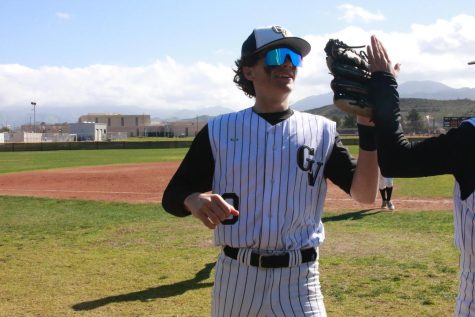 Coach Adrian commented, "…[Sam] does everything to help his fellow teammates reach the next level of their baseball career… He is classy, smart, and works countless hours on honing his craft…" His commitment helps him to be unafraid of the failure that pushes many who play baseball away. Sam is not scared so easily, which is why he strives to play in college and hopefully pro.
Arizona Christian University is a National Association of Intercollegiate Athletics (NAIA) school. In this association, ACU is a Division 1 school. They play many schools in baseball that are close to Santa Clarita. One of those schools is Hope International College, which is located in Fullerton, California. This is one of the reasons he saw ACU as the right choice for college.
Sam remarked, "It was the right fit and I felt it was the right opportunity for me to succeed." He explained "Quite a few of the opponents that ACU plays are in California and close to home. For close to a third of the season, I will be home." This is all anyone can ask for when committing to somewhere. Being offered a scholarship for doing what he loves is a plus, but being close to home for a large chunk of time is just icing on the cake.
He will be going into ACU with the intent to be a business major and sports management minor. In his words "[Baseball] was the first thing I've ever loved. It is something that I love doing and watching." This way after his playing career is over, whether it be after retiring from the MLB or not being drafted, he can still be involved in the game he loves. His combination of minor and major allows for him to be a player's agent or a team's general manager, which opens doors to staying around the game he loves for years and years.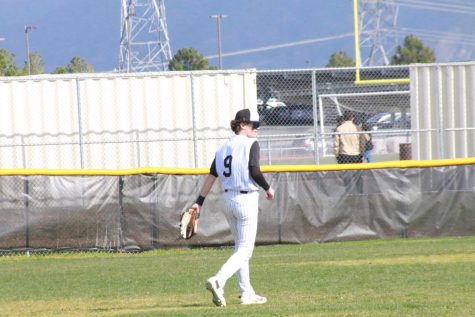 Sam, we will watch the rest of your career with great interest and intrigue. We wish you the best of luck in anything you choose to do. Good luck with your last season of baseball at Golden Valley and your time at ACU.
About the Contributor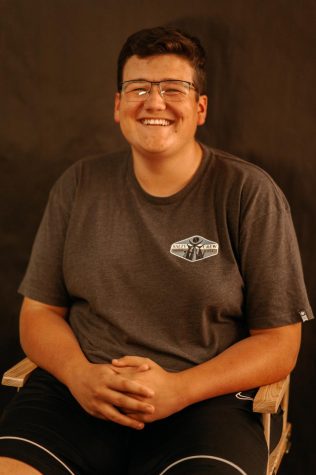 Donovan Swanson, Managing Editor, Sports News


Donovan Swanson is the managing editor for the sports section of The Grizzly Gazette. He is a senior and has attended Golden Valley since freshman year. He wishes to cover the football team and baseball team in his stories. In his freshman and sophomore years, he played baseball and in his junior year, he joined the sports broadcasting. His favorite sports are football and baseball. As a career, he wishes to become a stats analyst for baseball or football.

His favorite baseball team is the Los Angeles Angels of Anaheim and his favorite football team is the Miami Dolphins. His favorite baseball players are Mike Trout and Shohei Ohtani because they carry that horrible team to a mediocre status, if the Angels did not have them, they might be the worst team in the MLB. His favorite football player is Dan Marino because he was the best quarterback Miami has ever had, and even though he has no rings to prove it, he is one of the best QBs of all time.