Fan's Guide to the 2023 MLB Season
Spring training ends on March 28th and the season's Opening Day is on March 30th. This season is a game changer with new rules and competitive teams. Here is what to expect.
---
Rule Changes
The MLB rules committee made a few huge rule changes allowing for the game to move along quicker, such as adding a pitch clock and making larger bases. They also increased the base size in an attempt to cut down on collisions and cleating (when a player steps on another player with their metal cleats.)
To reduce the time between pitches, the MLB added a 20 second pitch clock. If the pitcher does not pitch within 20 seconds, the batter will receive a ball. In addition, the batter must be ready by the 8 second mark or they receive a strike.
They also banned the "shift" to give the advantage back to the batters. The shift was a defensive strategy where they study the batters' hitting tendencies and put an extra fielder where the batter usually hits the ball. This was banned because some outs that were made would never have been possible if the shift was not there.
---
Top 3 of the American League (in no particular order)
Houston Astros
After winning the World Series, the Astros did not do much in the way of making their team better. This is because they did not need to do much. They let 40 year old pitcher, Justin Verlander walk, he was picked up by the Mets.
They have a very similar roster to what they had last year, so they are expected to be a World Series contender and the team to win the AL West.
New York Yankees
The Yankees had one of the best records in baseball last year and have kept all key contributors to the team. AL MVP and home run king Aaron Judge was a free agent this offseason and it was heavily speculated that he would leave. However, the Yankees signed him to a huge contract before other teams got to him.
The Yankees also signed pitcher Carlos Rodon. He was a great pitcher for the Giants last season. Now he is in a pitching rotation with other great pitchers, like Nestor Cortes.
With the signings the Yankees made this offseason, they may contend with the Astros as one of the best teams in baseball this year.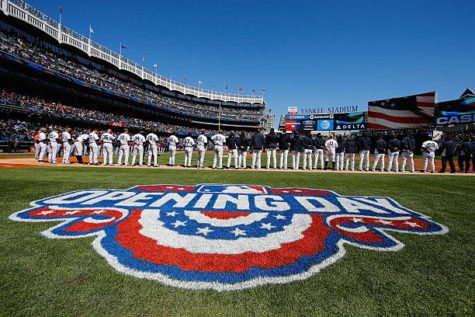 Toronto Blue Jays
The Blue Jays have been a top 5 team in the American League for a couple years now and they are on pace to be even better. They could even possibly win the AL East this upcoming season!
Shortstop Bo Bichette was a great option last season, however, there is still some improvement to be made. Fans hope to see his hard work pay off and Bichette, along with the rest of the Jays, have a season like never seen before. . Their top tier players like Bichette and Vladimir Guerrero Jr., who are great with their bats and their gloves, are sure to put on a show this upcoming year.
---
Top 3 Teams in the National League (in no particular order)
New York Mets
The Mets went to the playoffs last season, but unfortunately lost to the Padres in the Wild Card round. To ensure that they make it further in the playoffs, and maybe to the World Series, they bolstered their pitching rotation. Even though they lost Jacob DeGrom, one of the best pitchers when healthy, they added Justin Verlander, the Cy Young winner for the AL last year. Max Scherzer, who is also a great pitcher, was added as a great asset to the team.
They also had one of the biggest acquisitions of the offseason. The Mets picked up Japanese pitcher, Kodai Senga. He was a pitcher in the NPB, which is the Japanese professional baseball league since 2012.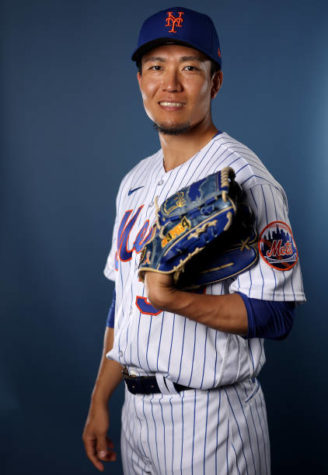 The Mets did not go far in the playoffs because of the lack of depth in their pitching rotation. Now that they have one, they make a deep push in the playoffs.
Los Angeles Dodgers
The Dodgers have been one of the best teams for a while. They have been an amazing regular season team and this is a trend that looks like it will continue this season.
Their roster is almost the same as last year, just missing Trea Turner and Justin Turner. They have so many superstars on their roster that missing those two players does not matter much.
One of those superstars being, Freddy Freeman is so good at batting he had a .325 batting average with almost 200 hits. He is also a great first baseman as a defensive player.
Another superstar is right fielder Mookie Betts, he hit 35 home runs last season and he is a great player to have on a team. He is a great defensive player, he makes highlight reel plays consistently throughout the season.
Atlanta Braves
They were one of the best teams in the MLB last season and they won the NL East. They kept some of the components that helped them be a great team last season, such as Ronald Acuna Jr. and Ozzie Albies, but they've also seen some losses.
They lost a key player via free agency this year: Dansby Swanson. He was great last season, both on offense and defense. To help fill that void, they have Orlando Arcia. They traded for him in the middle of last season from the Brewers.
Dansby was a key player to their team last season and losing him was tough, but how much of a difference can one player make on the entire team. Looking at the Angels, the best 2 players in baseball cannot take them to the playoffs.
---
Teams That Could Take a Step Towards Contending
Los Angeles Angels
At the beginning of the offseason, the owner of the team, Arte Moreno was planning on selling the team. After a couple months of putting the team on the market, he decided to not sell the team because he had, "unfinished business."
The Angels are looking a lot better than they did last year. They signed Tyler Anderson, a pitcher, to help solidify the starting rotation of pitchers. Last season, he pitched well with a 2.57 ERA and a 1.002 walks and hits per innings pitched (WHIP).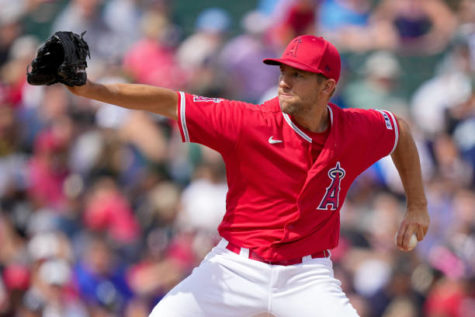 They also picked up Mike Trout look-alike, outfielder Hunter Renfroe. He will be picked up to help bolster the defense and the lineup outside of Mike Trout and Shohei Ohtani. He had a .255 batting average with 72 runs batted in (RBI). He will be a great member of the Angels outside of the 2 superstars.
Third baseman Gio Urshela was also picked up via trade with the Minnesota Twins to lock up the infield. He plays 3rd, the same position as Anthony Rendon, so not many people know what he will do. Rendon is very injury prone, so Urshela may just be Rendon's back up until Rendon gets injured, if he does, hopefully he doesn't. Urshela is not meant to be a benchwarmer, so they will find a way to put him on the field.
They could break their streak of 7 consecutive losing seasons this year. They have made some of the right moves this offseason to make them a possible playoff team. This would make the Angels a playoff team for the first time since 2014.
Texas Rangers
The Rangers did not have a great season last year, so they made quite a few moves in free agency. They picked up pitchers, like Andrew Heaney and Jacob DeGrom to improve their record.
DeGrom is a great pickup, he is one of the best pitchers in the league when healthy. Last season he had a 3.08 ERA and a 0.746 WHIP. The Rangers paid him big, he will be earning $37 million per season.
They made very good moves, but it may not be enough to push them over the edge into making them a playoff caliber team, but they will be a competitive team.
Baltimore Orioles
They had a HUGE leap last year because in the 2021 season they only had 50 wins, but in the 2022 season, they had 83 wins. They may be even better this season because of their development of their young stars.
Shortstop Gunnar Henderson was great last season since his debut on August 31 of last season. He will only be getting better as he is getting more experienced with the MLB pace of play.
Another young star is their catcher, Adley Rutschman. He debuted in late May of 2022 as well and is getting better with experience. Last season, he had a .254 batting average and 101 hits. 101 hits in less than 5 months is amazing, some players do not even get 100 hits in the entire 7 month season.
The Orioles are looking great in Spring Training and hopefully this translates to regular season play.
Baseball is a game where you could be over .500 by 12 games, then fall to .500, so these predictions for the top teams and teams to make a leap are imperfect. They will most likely change throughout the season (and will probably be wrong), but as it stands these predictions are what many fans and sports analysts think.
---
All of this information was obtained from ESPN.com and baseball reference.
About the Contributor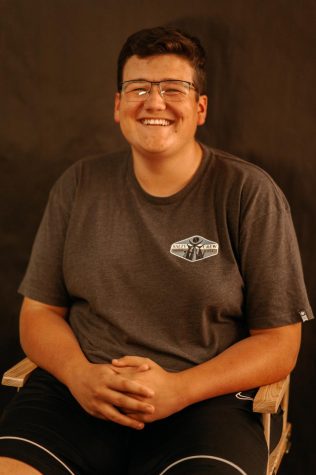 Donovan Swanson, Managing Editor, Sports News


Donovan Swanson is the managing editor for the sports section of The Grizzly Gazette. He is a senior and has attended Golden Valley since freshman year. He wishes to cover the football team and baseball team in his stories. In his freshman and sophomore years, he played baseball and in his junior year, he joined the sports broadcasting. His favorite sports are football and baseball. As a career, he wishes to become a stats analyst for baseball or football.

His favorite baseball team is the Los Angeles Angels of Anaheim and his favorite football team is the Miami Dolphins. His favorite baseball players are Mike Trout and Shohei Ohtani because they carry that horrible team to a mediocre status, if the Angels did not have them, they might be the worst team in the MLB. His favorite football player is Dan Marino because he was the best quarterback Miami has ever had, and even though he has no rings to prove it, he is one of the best QBs of all time.