What does it mean to be a Senior?
High school is an amazing experience for everyone, but especially seniors.
High school is a time when people find who they are and figure out what they want to do with their lives. People make relationships that can last a lifetime, create memories they will hold forever, and make mistakes that help them grow. For the most part, high school has been the greatest 4 years of my life. I've created new relationships, made so many amazing memories, and have gone through a lot of growth preparing me for the rest of my life. Every year consists of something new which keeps me on my toes.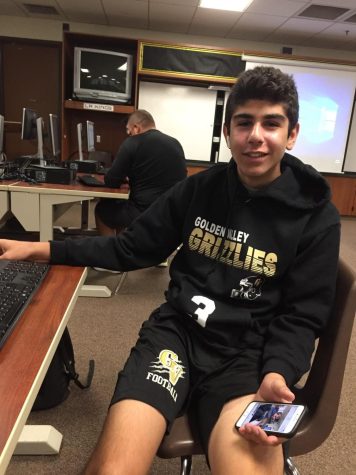 My freshman year was full of transition and ended up being a little overwhelming trying to adjust to a new school and new environment. I was taking an AP class with another three honors classes while being the JV starting quarterback. This resulted in me getting home from school at around 6:30 and doing homework until around 10:00. This was a massive change from 8th grade because I now had very little free time.
My sophomore year was riddled with Covid, but I was still able to make the most of it as I was able to spend lots of time with my family and get closer with my friends.
My Junior year was by far my most hectic year balancing AP classes with two sports, giving me very little free time.
Occasionally I would go to two different practices on the same day and come home with a few hours of homework waiting for me. I had no free time at all and it ultimately caused a strain in some of my personal relationships.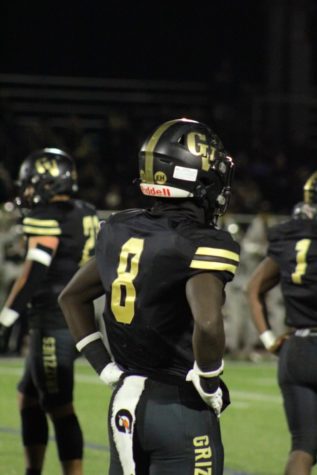 However, my senior year by far trumps the rest. Being a Senior does come with a little bit of a responsibility of being the big man on campus and being a role model for some of the underclassmen that look up to us as seniors. Being a senior consists of driving yourself to and from school, leaving at lunch, having a very important role on sports teams, and the stress of thinking about life after high school. The freedoms and activities that seniors get to experience is unmatchable in any other year of high school. Seniors have extremely important roles on their respective sports teams.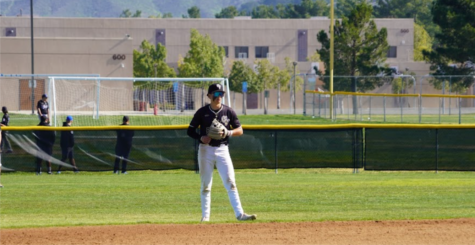 Seniors such as Wyatt Crosby, Ajani Smith, and Mae Legaspi were all captains on their respective sports team. They are all not only great athletes and competitors, but they are also fantastic leaders that help motivate their teams.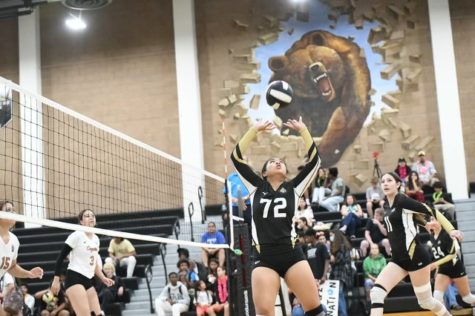 On a more academic side of things, being a senior does not usually involve a very rigorous class schedule. Students typically have 3-4 classes and usually are done with school before lunch. Most students decide to take very easy classes which usually entail just electives.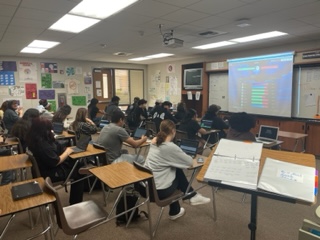 However, there are many students who are striving to get into amazing 4 year institutions which requires a rigorous senior year schedule. All seniors are required to take a semester of each American government and Economics course along with an English course with the options of Science Fiction, Mythology, English 12, and of course Journalism.
Along with these classes, many electives classes are taken to allow students to gain all of their credits. Undoubtedly the most important part about being a senior is what comes after you graduate. Some students go to trade school, some go straight to work, some take gap years, some attend junior college, and some attend four year universities. It's an extremely stressful time for most seniors because attending college is a huge step for someone to take and affects the rest of their life.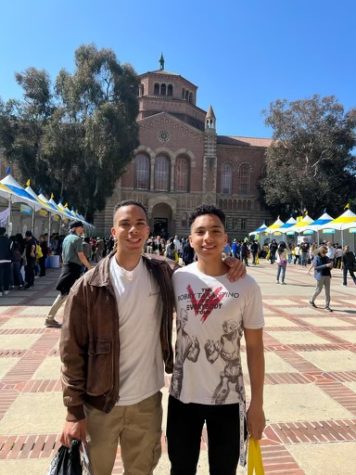 Mark Agban, senior at Golden Valley Speaks about his next steps after high school. Mark says, "I plan on attending UCLA to further my education and dive deeper into my major of aerospace engineering. Internships are what got me into UCLA and I plan to continue my internships to help me get great jobs in the future."
I asked Mark what he had to sacrifice to get to the position he is in today and he said, "Time was the biggest thing I sacrificed because it is important to set your priorities straight and these sacrifices may have not felt like the right thing at the time, but it definitely benefited me in the long run."
Mark is a great example of a diligent worker and a scholar that put himself in positions to be successful. He is number one in the senior class with a 4.75 GPA and sets a great example for the underclassman. Ultimately, that is what being a senior is all about.
The last year of high school is filled with so many great moments such as prom, grad night, and the bittersweet feeling of walking across the stage at graduation receiving the diploma most students work extremely hard for.