Golden Valley's Performing Arts Programs Journey and Future
Down in the 600 building at Golden Valley High School, there are three classrooms right next to each other; room 601, room 607 and room 608. These are the performing arts programs, all with new directors; Amanda Hubbell, Angel Nazario, and Stephanie Nazario. In the year 2022-2023 numerous changes occurred for the performing arts programs.
The Programs in the Earlier Years
Now Alumni at Golden Valley, teachers of the current performing arts program reminisce about their time as students at Golden Valley compared to what it is like now as teachers at the school. Even when they were students, it was common for the performing arts students to 'live' in the 600 building,dedicated to what they do and love.
When they were students at Golden Valley High School, they all mentioned how even then the directors were already pretty close friends and worked well together when collaborating. Band director, Mr. Nazario, states that even though it worked well during that time, people change and programs progress, getting new directors as times move forward.**
Ms. Hubbell, theater director, brought up that when she was a student here there was no theater space at Golden Valley so the program had to travel around for their productions creating a big sense of comradery and community.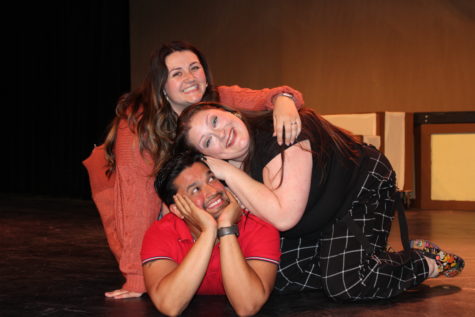 To share some further intel about the theater, assistant principal Bryan Necessary, worked as assistant principal at West Ranch during the time and was in charge of getting a theater built there. While Ms. Prucha (Theatre teacher at Golden Valley from 2003- early 2022) was working towards the same goal for Golden Valley.
They collaborated, submitted a Career Technical Education Performing Arts Grant and both schools were able to get the money to build the theater. The theater was made in 2009 and their first production at the Golden Valley Theater was the play "The Plot, Like Gravy, Thickens" by Billy St. John. The performing arts directors were all working in the same production, having Mrs. Nazario and Mr. Nazario in the cast while Ms. Hubbell assisted Ms. Prucha.
From being students of these programs to becoming directors our alumni directors have come a long way. Ms. Hubbell said "I think my first year has been easy compared to another new director coming in mostly because I inherited the trust that the students had for the previous director. Students were able to trust me…"
Mrs. Nazario "The transition was so hard because certain things that were left were put at a stopping point and were expected to be picked back up. This year we have a bit more buy in, and a bit more trust and we kept moving this year"
For the more difficult aspects of their jobs, they can always rely on each other to help out one another This makes it less challenging for themselves if needed. "If we did not have each other it would have been a lot harder and to have a second set of eyes who has an understanding and experience with what you're talking about is really nice."
For The Future
What the directors want is to take what the other directors have done in the past like when they were in school and take it to the next step. Not just having the teachers collaborate but share that collaboration mentality to the students, having the students be the driving force behind each program. Mrs. Nazario really hopes to host a show choir competition that is a blind named competition. She would like to be involved with the community and go to more concert style festivals.
Ms. Hubbell hopes for the theater program, that there can be another class to develop more skills working specifically with scene work. Ms. Hubbell and Mrs. Nazario have a goal to take a big group of students to New York known as "the home of theater and musical theater" in the near future. For the future Mr. Nazario wants the band to collaborate more, having more musical support for anything the choir does and adding anything theater needs as well.
Starting next school year, there will be more collaborations with Jazz band and next year's new Jazz choir and doing so Mr. Nazario mentions that they want these programs to be "all very student driven and more importantly it's performing arts driven as a collective unit than three different entities." There has been a lot of interest in the Jazz band and permitting that Administration will allow it, Mr. Nazario would like to have both Beginning Jazz and Advanced Jazz.
It is not easy as a student to be in multiple programs but talking to the directors and students they mention it takes a lot of communication and building relationships with each other to make it easier to work with each other. As a student being in multiple programs, what they learn from being in one program can be used for working on another thing in another program which they are in, helping them become more well rounded as an artist. As cheesy as it sounds, it feels like a founded family and it is a place where these students feel most comfortable.
Vocal Arts, Theatre and Band, both the students and directors, While each director has a different idea and plans on what they want for their programs; as a whole, they want to keep the community they have and hope it can grow to become something more than it already is.
Collaboration & Unity
What makes Golden Valley's performing arts programs so different, unlike some other schools, is how much they collaborate with each other. Taking the spring musicals as an example, there is a student band directed by the band director and a music director helping with vocals for the cast of the musical.
For these programs to run and grow efficiently, it takes a lot of time and dedication from both the students and directors. Numerous people that were interviewed said it takes a lot of communication and trust for these programs to run swiftly. The collaboration of each program was always a thing and is something GV has always prided themselves on.
The collaborative effort that is put into with the directors goes towards the students as well and how the students work with each other. The directors had this when they were students and they valued it because they knew how to work and be collaborative with one another and want to continue that legacy from the past directors.
There are many students who are in multiple programs or are even in all of them. Assistant Principal Bryan Necessary is a huge supporter and advocate for the performing arts programs. Mr. Necessary said he was never in the performing arts programs when he was in school but always admired them "I was far too shy to even try."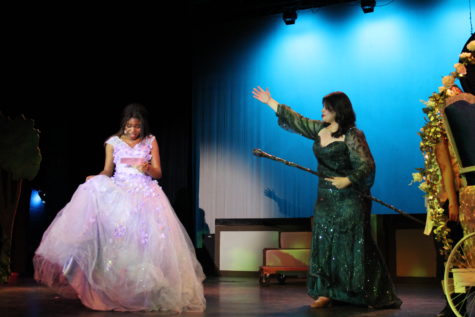 Mr. Necessary emphasizes how much you can gain by being in these programs saying, "I think it gives people more opportunities where they can invest their strengths and talents or even find some strengths and talents not knowing what they are capable of." "I like how the directors have had a collaboration and a partnership and how it has always been strong"
Individually, these programs are amazing at what they do and they have accomplished so much in the past year. However, when all 3 programs are combined, it makes for a spectacular show. Golden Valley's Theatre production of Rodgers and Hammerstein's "Cinderella" is the perfect example of sharing the talent and what these students are capable of. Cinderella is an example of the programs and how they all can come together. This was a three day production that had an extraordinary outcome. It is well known in the theater community that a show will never be the exact same as it was before. While there were struggles and difficulties for this production, all of the performing arts program worked together to make this amazing musical happen.
If you are interested in any of these programs come to the 600 building and talk to the wonderful directors! Everyone is welcome. Show choir and Mainstage Theatre auditions have already passed unfortunately. Band Camp dates June 5th 6th and 7th 12pm to 9pm "If you come out and you are hungry to learn and ready to take that next step in your musical career come join us"
About the Contributors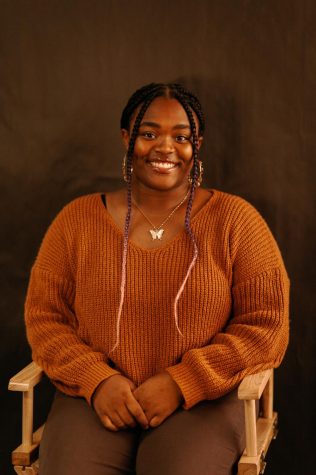 Nadira Linell, Staff Writer- Arts, Media, & Culture
My name is Nadira Linell, and I am a staff writer for Arts, Media, and Culture Team. I am a junior at Golden Valley High School. The programs that I am in at school are BSU (Black Student Union), Track and field, and also in the Show Choir here. All are very enjoyable and each have their benefits that work in my favor.

In elementary school, I entered these creative writing contests where I was supposed to write a narrative about anything and in those contests I won 3 out of the 4 that I entered; Such a confidence/ego  boost honestly. So me joining this class and getting to write about things I am passionate about is really great for me. I am passionate about writing about mental health and  how that can affect what a person does and who they are. 

Being a part of journalism is important to me because the word "journal" is in it. I love journal writing so being able to choose a topic that I am passionate about makes it so much better. When I first heard about journalism I...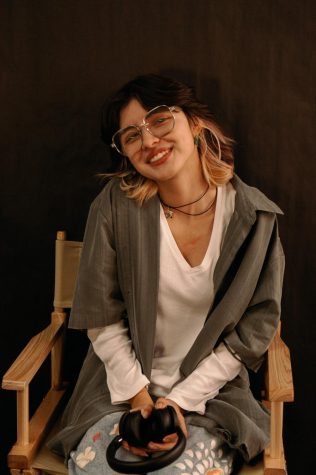 Samantha Sandoval, Managing Editor, Photography
Samantha Jewel Sandoval is a staff writer for the Arts, Media, & Culture News Team for The Grizzly Gazette for their senior year. She was born and raised in Los Angeles, California. They have always enjoyed animation, drawing, and especially singing/music. Sam has been in show choir for all of their four years of high school being the vice president and joined theatre last year.

They're really excited and hopeful for their last year of high school and hoping to learn and write about so many different topics they believe light should be let on more in art and entertainment. She believes that without art, music, and stories there would be no joy in life. Samantha is passionate about anything art related and how the magic and beauty of art is created.

Being a journalist, is something new to them, but, she is hoping to share more art and creativity things in our world educating people on art, culture, entertainment, and how all of it is created.