The Impacts of Driving Under the Influence
16 people were arrested on suspicion of DUI at Travel Village on February 20th, 2023. The arrests took place over the President's Day weekend. Research shows that car accidents are more likely to occur during holiday events because of the large holiday parties that family and friends are likely to attend.
Death on the road due to driving increases by 40% during the holidays. Around the time of 4:24 p.m., Newhall CHP was called to the location of State Route 126 just East of Travel Village RV Park in Valencia. The vehicles in the accident were a Jeep and a Ford Pickup the Ford only had two persons inside the driver of the Jeep is determined to be under the influence during the crash and is now arrested and on lieu of $100,000 bail.
The Grizzly Gazette conducted an interview with Lieutenant Sammer Issa with the LAPD about a few ways to ultimately prevent the tragic incidents that come from DUI accidents.
1) What are some safe ways to avoid drinking and driving?
"To plan ahead to choose a driver that will not drink, take a taxi or an Uber or drink at home."
2) How will you be able to stop someone from driving while they are intoxicated?
"Offer to drive, if you are sober, take away their keys, order a lift for them, or talk them out of driving."
Regarding your own safety and the safety of others, having a plan ahead of time will dramatically make a change.
Drivers should take consideration when on the road and to try and expect the unexpected while on the road with other drivers. A few rules and tips for staying safe: never get into a car with someone you know is under the influence. If you are out with a friend and they are intoxicated, try to take their keys. This will be better than having them take control of a vehicle.
Car accidents resulting in DUI-related activities result in a fine. DUI incidents in California alone can be up to $10,000 with 4 years in jail. Such a big risk and cost should deter many drivers from risking Drinking and Driving.
Driving is already a dangerous thing. Taking the time to understand the basic rules of driving safety such as understanding the speed limit, checking your rearview mirror, keeping a safe distance and turn signals can all be the reason that helps you and others to keep safe on the road.
About the Contributor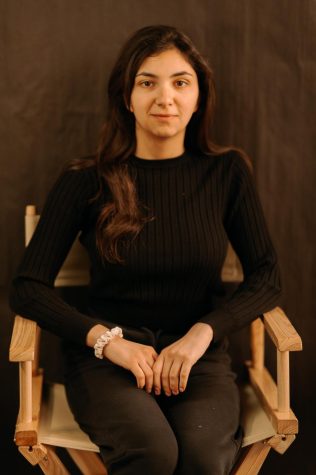 Kara Shaghoyan, Staff Writer- Campus News
Knarik (Kara) Shaghoyan was born and raised in Armenia and came to America as an immigrant. She knows three different languages pretty fluently: Armenian, English and Russian. She loves traveling; due to covid she hasn't been traveling much, but I've been to different places in Armenia, the United States  and the United Arab Emirates. She has been involved in journalism for years; previously, she was a managing editor in my old school and now has a Co- EIC position in Journalism at Golden Valley.

Kara is a Sagittarius, which means that she's quite extroverted and pretty social by nature (an overall good personality trait to have for journalism).  She love playing sports and exercising in general- especially water sports. She was on her old school's Water polo team for 2 years, and has been swimming for almost 10 years now. 

Speaking of which, she's a new student here at Golden Valley. She came here for her junior year and she's very happy to be here and be a part of the GV community. 

Being...