Meet the New ASB Advisors
As GVHS welcomes the new year, ASB–Associated Student Body–also welcomes two new advisors, Mrs. Arrietta and Mr. Gaunt. The pair are both English teachers at Golden Valley, and consider each other great friends. They have a phenomenal friendship from the outside looking in. Being new to the advisory of ASB, they rely on each other to navigate their new role as advisors to such an influential organization at school.
Mrs. Arrietta describes her first few weeks as an advisor as "Hectic, but rewarding." She spent her summer preparing for her new role, surrounding herself with positive relationships to help when in doubt.
With little experience in ASB, she hopes to learn everyday alongside Mr. Gaunt. Arrietta finds exceptional help in her partner. She adds, "I would have never done it alone. We're just a great team. There's a lot of balance there and it makes everything possible." The duo are in synchronized harmony, constantly bouncing ideas off of each other.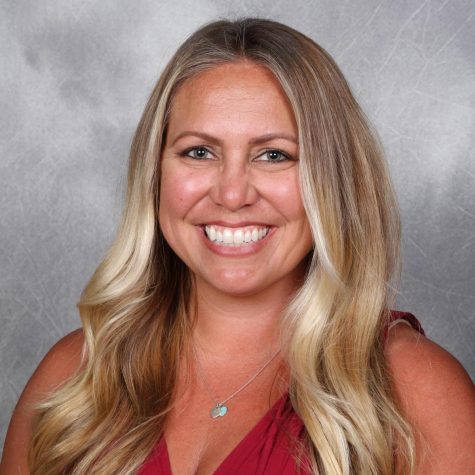 This year, Mrs. Arrietta aspires to learn and create memories with the ASB students, forming a supportive family unit. When asked about her goals for the team, she commented, "We want to make sure that the left hand knows what the right hand is doing". Arrietta wants everyone involved in ASB to become one team, and produce relationships that will transcend over the years. To her, the mere idea of working with her hardworking students is already rewarding.
Fellow English teacher, Mr. Gaunt recalls his first few weeks as aen advisor enjoyable to work with the ASB students. Believing in Golden Valley and what it stands for, he strives to conserve a sense of community through this year's ASB. He is looking forward to seeing how his students continue to grow as a team, and make ASB their own. He says, "I am really excited to see how the students preserve old traditions and create new ones".
Gaunt prioritizes his students' opinions and ideas, wanting them to take the reins and lead with what they think is best. He makes the effort to be as welcoming as possible, making sure all students in ASB feel comfortable and appreciated as part of the team. Mr. Gaunt sees his co-director as "The best" stating, "I wouldn't do it without her". Likewise to Mrs. Arrietta, Mr. Gaunt sees her as a tremendous support, not being able to imagine himself taking on the role solo. With his team, he wishes to further emphasize communication with staff and families of the students. He makes the effort to be the best advisor he can be for the ASB students.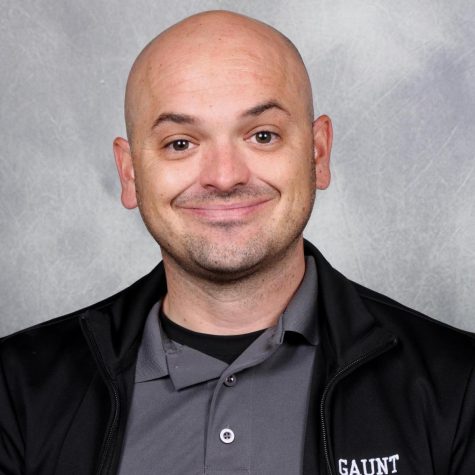 With the new school year, we get the chance to see ASB students' opinions on their new advisors. Terissa Sabado, the captain of the recognition team, claims, "I personally think it is better because they implemented a new system that helps us be more organized and function better as a group. Since there's two of them, they work better as a team to help ASB." She further emphasizes that they seem to have better communication with the team and campus, compared to previous advisors.
Being a duo, they are able to divide responsibilities and help the team run smoothly. Haelle Asare, the captain of the spirit team states that "Although it is very different, the change is very beneficial and exciting for the whole team." She comments, "The years I have been in ASB prior to my current were great, but I have not felt a part of a school family as much as I have this year with the two of them". Haelle is a very essential part of ASB as she takes part in planning rallies, spirit weeks, and leads her spirit team into working diligently. She goes on to say how much support the advisors have given them and the dedication they have put in. "Being spirit captain, I am so elated with the fact that I can allow me and my team's creative abilities to be put to use to help develop events that will satisfy our campus' wants and needs", she adds.
Mr. Gaunt and Mrs. Arrietta have continuously shown their grand devotion for ASB and their students. The two make a great duo and remarkable advisors.
About the Contributor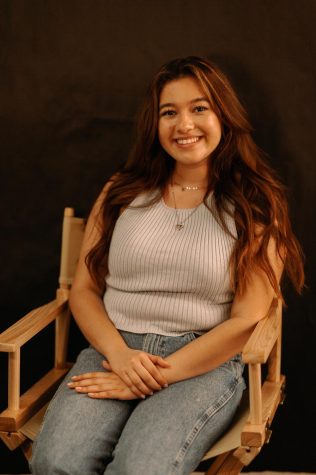 Karen Jimenez, Managing Editor, Campus News
Karen Jimenez is one of two managing editors for the Campus News Team. She is a senior at Golden Valley High School, and is dedicated to spreading positivity everyday.

Through her time in high school, she has developed a strong sense of devotion for writing. Overjoyed to be sharing the managing editor position with Marie Hamilton, she looks forward to unraveling more of her writing skills and work alongside the amazing Campus News Team.

In her free time she enjoys spending time with her sisters and is a volunteer at the children's center at her church. To her, it is tremendously important that all students have their own voice and see themselves represented in the new online newspaper. She loves spontaneous hang outs with friends and stargazing at night.