New sequel added to Disney's original movies: Hocus Pocus 2
Disney's original movie Hocus Pocus is coming back with a sequel after 30 years since the first movie. The official release will be on September 30, 2022. It would not be the same without the three original Sanderson sisters: Bette Midler, Sarah Jessica Parker, and Kathy Najimy. All three have confirmed that they are coming back to take revenge on Salem.
Many want to be in the mood for fall and get into that spooky vibe, so what better way than to have the excitement for this new release? Though a few original cast members are coming back, the main characters from the first movie, Max and Allison, will not be coming back, Danni's actor has yet to confirm if she will be in it, which is a bit of a disappointment. Billy the zombie will also be a part of the movie, he was one loved character in the first one.
With this new plot, three new characters have been added to make a parallel with the three witches, but with the same idea of accidentally lighting the candle to bring them back. These three new girls try to stop them from taking revenge. This new story, we'll also be seeing the origins of the Sanderson sisters, meaning we'll see them as children.
Fans are ecstatic to see the new film, others will be skeptical. "I feel nervous because when they make a second movie they tend to ruin the characters but other than that I feel excited and can't wait to see what they do," Golden Valley student Andrea said, when asked what she thought of Disney making a sequel to Hocus Pocus. When movie director's make a sequel to a movie they sometimes end up changing the characters' personalities. When asked what she wanted to see come back or referenced, she said, " I want to see them perform "I put a spell on you" song, Which was an iconic song in the first movie.
Bella, another GV student and Hocus Pocus fan, said, " I am thrilled and I wish they could bring back Binx." Binx, the black cat is a favorite character and will not be back, which will upset many fans. It's been three decades since the original came out in 1993, so there will be changes with this movie, there might even be a new character who will be everyone's favorite, there is a lot to expect with different opinions, hopefully Disney will give us a new Halloween classic.
About the Contributor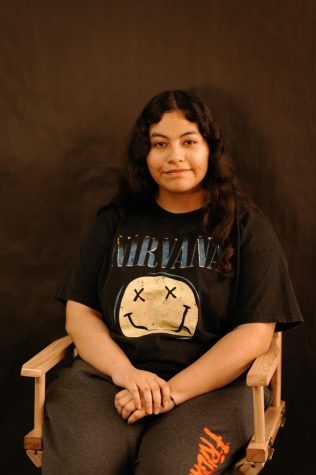 Ashley Chinchilla, Staff Writer- Arts, Media, & Culture
Ashley Chinchilla is a senior at Golden Valley high school and is part of the new journalism class. She was born in Sylmar, Los Angeles, California, and raised in Santa Clarita. She is excited to write stories about Culture, Entertainment, Arts, and Local community issues since there are interesting topics to write about and to alert everyone of what is happening in the world and it's very easy to catch visuals of these stories that can get a lot of viewers.

She loves to paint, read, and do photography, she also loves Halloween. She was also a part of a Christmas cooking competition for College of the Canyons in 2018.

Being a student journalist matters to her by being a part of something at school and getting to learn how to write, edit, and publish. She's learning about journalism and being more social, and it has been an exciting experience. She plans to go to the College of the Canyons and study Psychology, and get a Phd.