Golden Valley Students React to Gas Vehicle Ban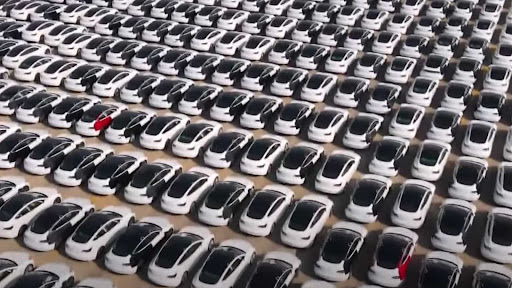 California has passed a law banning the sale of new gas-powered vehicles by 2035, with the incentive of phasing them out in favor of zero emission alternatives. In response to rising rates of pollution, and the dropping prices of zero emission vehicles, the US state of California has banned the sale of gasoline vehicles past the year 2035. Electric cars may be more expensive upfront, but often become a positive investment in the long run.  On average, a gas powered car costs about 15 cents per mile, while electric vehicles can already cost as little as 3-5 cents per mile- that's up to 5 times less expensive than gas cars. It will also be significantly less harmful to the environment due to the absence of emissions. Oil prices may also go down since gasoline usage will decrease. I have interviewed kids on campus and here are their thoughts on the ban.
A fellow student from Golden Valley, Jared Jimenez has something to say about it.
Many students have different thoughts on the ban but here is one from Jared Jimenez, " I feel like it's a good way to go, it could help the environment by not producing as many CO2 emissions. I also don't want to be the one helping the CO2 emissions into the world."
Another student named Berlin Carrillo has said: "It  will be good for the environment, but not everyone can afford an electric car, and since they're only gonna spot selling them doesn't mean people are going to stop driving them."
This ban could affect some students because it bans new gas car sales.
"
It would make buying a car more expensive for me and a bigger deal to have it be electrical."
— GV Student Berlin Carrillo
Berlin Carrilo has said "This will affect me because my parents or myself will have to buy a new first car and make sure it's in my budget and it's electrical. Finding a way to charge them since that will be an extra cost. It would make buying a car more expensive for me and a bigger deal to have it be electrical."
Some students prefer one or another when it comes to cars. Electrical will have to be the new option and only option in the near future.
Berlin Carrilo responded, "In a perfect world, I would prefer electric cars because of less pollution."
"I would prefer electrical since it's better in the atmosphere, and does not have to contribute to the global warming issue." added Jared Jimenez.
Raven Dy has said  "Electric cars are a better option than gas cars. Some people think that electric cars will not be successful because they are weaker cars, but the truth is that some electric cars have more power and speed than gasoline-powered cars." I personally agree with this. "The reason that electric vehicles are a lot more efficient than gasoline cars is because their electric engine is very small and does not need oil changes and the transmission has one gear instead of eight or ten gears." An electric car sure is less maintenance that a regular gasoline car.  "They are also more because they can recycle energy."
For example, when you are going down a hill or braking the car absorbs that energy and sends it to the main battery. Buying electric cars is also cheaper for fuel." With the rise of gas prices it sure is a good way to save on gas. "Electric cars are also better for the environment and their emissions are not dangerous for people and animals." Gasoline engines release harmful chemicals like carbon monoxide and carbon dioxide into the air."
This being said gasoline cars should be banned because they cause more harmful emissions into the air.  As more electric cars are made, they will become faster, stronger, and better. Many people agreed that it is a good step forward for the environment.
Oil prices may also go down since gasoline usage will decrease.
About the Contributor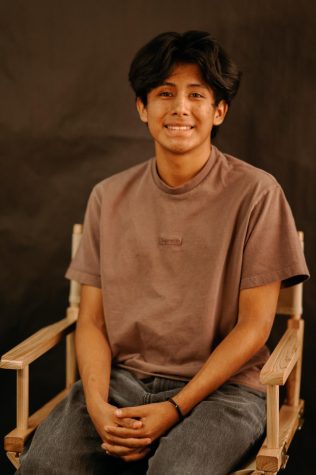 Giovanni Becerril, Staff Writer- Community News
Giovanni Becerril is a Staff Writer on the Community News Team. He is a Junior at golden valley high school (11th grade). He is a Junior skate trainer at the skate park here in sport complex and was awarded for skateboarding in a competition event. He's passionate about writing about skateboarding. He started skateboarding when i was 13 and i found it fun and exciting since. 

Giovanni wants more people to know whats going on or learn more about the community. Hobbies he loves to do is art, running, skateboarding, and thrifting. He love art since you can express who you are and what you like with art. Running helps him clear my mind and a good exercise routine. Skateboarding, to him, makes him feel happy and excited for a new day. Thrifting is a cheap and good way to get good clothes and not have it thrown away.