Golden Valley Taking Action Against Drug Use and Vaping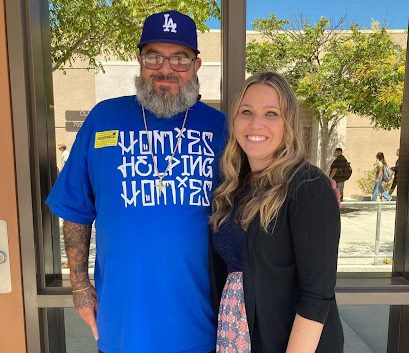 On August 29th, 2022 Golden Valley High's Drug Free Youth club advisor Alexis Botton invited Addiction and Substance Abuse Counselor Elton Ferrero as a guest speaker to warn GV students about the dangers of drug use and vaping, taking ultimate action to prevent the use of drugs and vaping in school.
Mr. Ferrero has struggled with substance abuse himself and now that he has been clean for almost 6 years. He is trying to prevent other young students from falling into the same rabbit hole. "The fact that I didn't have anybody to talk to, when I was their age, made me want to at least plant a seed for them to make them not want to do drugs,'' said Mr. Ferroro. During his speech, he also stated that he started with smoking and alcohol first when he was really young. "I tried beer when I was eight years old… you could say I didn't like it but it planted a seed." Later on, he became more inclined to abuse substances.
It took him a while to quit drugs, but it all started off with him finally drawing the line and willing to quit. Before this, he had made the decision to "die high". But, he noticed how his addiction negatively affected his family relationships, so he decided to get sober. " It took a long 15 year journey," said Mr.Ferrero, who has been sober since 2016. "You yourself have to want to do it". Mr. Ferrero advises students struggling with addiction, " No one can make you do it, you have to want to do it yourself. Jesus himself could come down and say 'Hey you need to change, my son' and if you are not ready to change you are not going to do it".
Mr. Ferrero's story is truly an inspiration to many, especially now that vaping and drug use have become popular again. Nearly 591,000 teenagers aged 12 to 17-years-old have used an illicit drug other than marijuana in the last month, this includes nicotine, which is much harder to quit than Cocaine or Heroin although with a milder and more long lasting impact. However, this is in regards to just California. The use of vapes have increased in youths all over America.
As for Golden Valley, the school has had some trouble with students vaping on campus before; some students would bring vapes to school and sneak them into the bathrooms to smoke.
Assistant Principal Mr. Necessary notes that, "There are definitely disciplinary consequences and we work with the parents and guardians to get support and help to get them to break that habit". The Drug Free Youth Club, along with the school counselors, will continue to work tirelessly, working with parents and guardians to prevent drug use and vaping in this school. The time and hard work was successful, to say the least. Now, kids need to keep their backpacks outside before going to the bathrooms and the rate of individuals that vape in school has decreased. Though it was not dramatically high before, "it became a significant enough problem where we had to intervene and stop that" , said Mr. Necessary.
Golden Valley also offers many opportunities for counseling and mental health improvement, such as the Growl center and counseling services offered by students and adults on campus. Suffice to say, Golden Valley's students are in good hands when it comes to discipline and are well informed of the dangers of vaping and drug use.
About the Contributor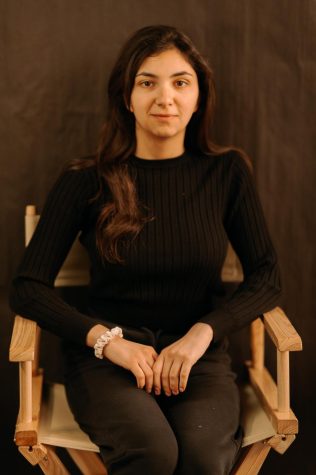 Kara Shaghoyan, Staff Writer- Campus News
Knarik (Kara) Shaghoyan was born and raised in Armenia and came to America as an immigrant. She knows three different languages pretty fluently: Armenian, English and Russian. She loves traveling; due to covid she hasn't been traveling much, but I've been to different places in Armenia, the United States  and the United Arab Emirates. She has been involved in journalism for years; previously, she was a managing editor in my old school and now has a Co- EIC position in Journalism at Golden Valley.

Kara is a Sagittarius, which means that she's quite extroverted and pretty social by nature (an overall good personality trait to have for journalism).  She love playing sports and exercising in general- especially water sports. She was on her old school's Water polo team for 2 years, and has been swimming for almost 10 years now. 

Speaking of which, she's a new student here at Golden Valley. She came here for her junior year and she's very happy to be here and be a part of the GV community. 

Being...