2022-2023 Events List Revealed
Golden Valley has posted the event list for the 2022-2023 year, "mixtape" including all the events and dates from homecoming to prom. "Mixtape" posters with these events have been set up in the classrooms so everyone can know what's coming up next.
Ever since the event list has been posted, it has created conversation all over campus, specifically homecoming, which is the closest event coming up. With some themes spoiled and some things kept quiet, it has been nothing but positive feedback especially on this week's spirit week, Grizzlies Gone Mad! Personally, Homecoming Rally has definitely been one of the coolest rallies that has been held in the last four years I've been in this school and the planning for spirit week events has been the most creative. More fun activities are posted on the ASB Instagram account (@gvhs2023), including the homecoming activities as it's organized to be a memorable event with whoever you may go with.
Homecoming isn't the only theme going on. This school year's theme is mixtape quoting "Golden, Visionary, Honorable, Scholarly". There has been quite a bit of confusion on the theme with different assumptions about what mixtape means. I had to ask about the theme to ASB's 2023 Recognition Captain, Terissa Sabado, and here is what she had to say, "The idea behind this year's theme of 'Mixtape' is coming together to make something beautiful." Golden Valley's motto displays the accomplishment of being the most diverse school in Hart district, and with the mixtape theme, it directly represents that environment. "When someone makes a mixtape they can combine different music genres and artists to make a great mixtape which is our goal as a school, We want to come together as a school and make greatness together," Terissa added, representing what this theme means and most importantly how it represents us.
Most events are very inclusive and while upperclassmen events are exclusive, it still creates an all-around atmosphere for all the students. As mentioned, the themes for this year have been positive feedback regarding spirit days, rallies, and decorations. Terissa mentions being most excited for homecoming and senior nights, here is what she had to say on events coming up, "I am also excited for senior nights which are the very last games and performances for seniors who participate in sports or other activities like band. As one of ASB's Recognition Team captains, we are in charge of these nights which we hope to make memorable and unforgettable. Overall ASB works to make all high school activities and memories unforgettable where many people can have fun."
The 2022-2023 events are all truly created by the hard work of ASB students and it is important to give them credit for these events. Winter formal is the next dance taking place. Although there are not many details on it, it's guaranteed to be a greatly enjoyable experience for all Golden Valley High students.
About the Contributor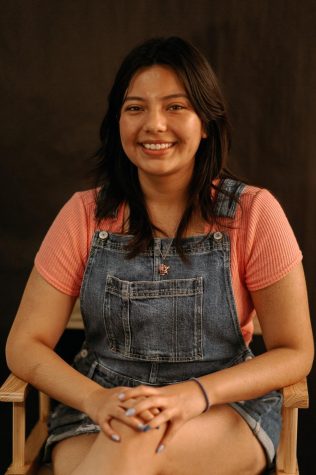 Danielle Luna, Copy Editor
Danielle Luna, a student reporter and writer for The Grizzly Gazette, is on the Campus News Team. Currently in 12th grade and in three clubs on the campus, Danielle is very enthusiastic about this opportunity to write about campus and to students: her own classmates. Knowing high school for the last 4 years of her life, she is passionate to cover relatable topics and stories that are different from usual advice. Being a part of this team is an entertaining concept to her that she can finally create it to whatever she wants it to be for the future teams of journalism.

Putting aside the motivational speech, like almost every other person, she loves music: perhaps an article criticizing new albums can be released by yours truly. A proud Diamond 2 rank (and yes, don't even finish that sentence you were coming up with). She will always be ready to be upfront and honest with any person, she will also likely have a big mouth most of the time- being perfect for journalism!