How Do Local SCV Farmer's Markets Affect the Community?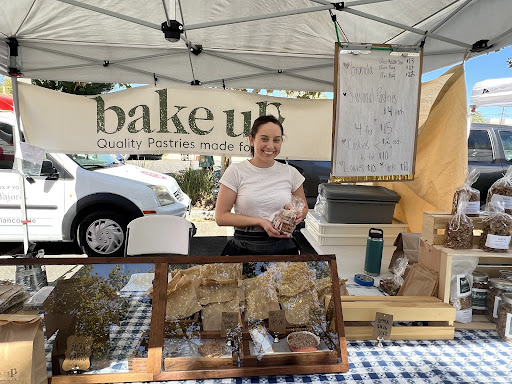 Farmers markets in Santa Clarita have been around for quite some time now and benefit not only local farmers, but also us and our health while putting our money to a greater cause. While most of us (meaning our parents) usually just go to our local Vallarta or Stater Brothers to shop for groceries, very little people know about local farmers markets in Santa Clarita.
There are actually three main farmers markets in our area which are the Ventura County Certified Farmers Market at College of the Canyons parking lot, Old Town Newhall Farmers Market in the library parking lot, and the Canyon County Farmers Market. The one in Canyon Country is open on Wednesdays at 4pm, the one at COC is open on Sundays from 8am to noon, and finally, the one in Old Town Newhall is open on Saturdays from 8:30am to 1pm.
While it is very important to know exactly where these are, it should be known what the main benefits of buying from these Farmer's Markets are. Local business owner Kimberly Gonzales owns Bake Up. She was a very sweet and nice person. When asked if she thought eating locally can benefit our health she said, "I do, it definitely benefits your community and when the people are around you are thriving that helps that whole environment. Especially eating produce that is grown locally, you're going to get it fresher so you are getting more of those nutrients." According to Unidine, fresh ingredients not only promote better health, but also boost nutrients and palette flavors.
Having a broader selection and seasonal fruits and veggies invites you to try something now with different benefits to it. "I think that's the biggest immediate value and that there's so many other benefits for the whole community." Whenever she was talking throughout the interview together, how she brought up the community and how it is a whole community that comes together to bring these farmer's markets to their cities.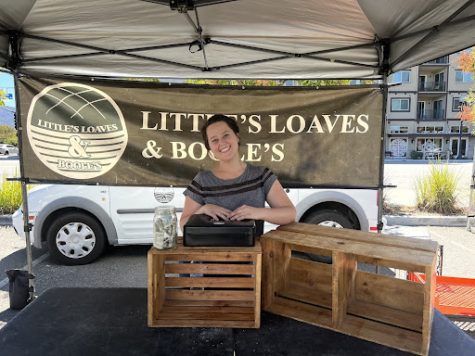 Naomi Shephenson who was one of the sellers for Little Loaves and Bool's. She was also amazing to get to interview and she had just sold out of her last pack of sourdough brioche buns. And she was very kind and open hearted as well. Luckily my stepdad got one before they ran out but, when being asked about how her business was successful in this farmer's market specifically she said, "Our company specifically, we only do farmer's markets. Our main farmer's market is this [one], because this one has been so successful, praise god. So, what makes it successful is the people who always come back for stuff that is as vital as bread." Naomi as well brought up how the community is everything and is vital to keeping farmer's markets around. Which really makes sense because without an engaged community, nothing, not even chain businesses can thrive.
The both of them really agreed that it is a community effort that takes everyone to better the whole city. With that being said, any vendors at the farmer's market are willing to answer questions to help you out. Maybe not about the success and how it benefits us but, it's the same thing. Hopefully soon, more and more people will want to go to the farmer's market. The city of Santa Clarita really strives for greatness so we all work together to have a healthier and better community.
About the Contributor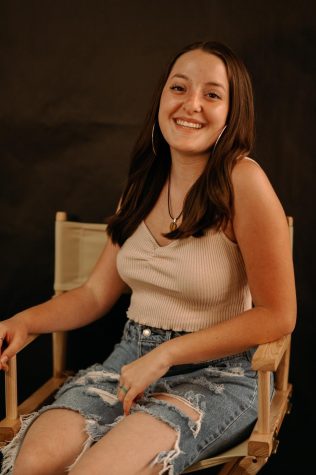 Haylie Adame, Managing Editor, Community News
Haylie Celeste Adame is a Managing Editor for Community News, and is a junior here at Golden Valley. Though she doesn't have much experience with campus involvement, she continues to spread positivity while in GV. She is passionate about writing stories on Community News Team because of the huge potential and range of stories that can be written. Also,  she is very passionate about learning the reason behind things rather than the topic itself, and finds it very interesting.

To her, being a student journalist is having fun, giving information on serious or interesting topics, and being able to be flexible while being collaborative. This really matters not only because it is a good skill to have but also because it's something new to be in and experience. She loves baking, her family, and school (sometimes). She has the best boyfriend in the world who she is so crazy about. She is going to be having a little brother in about two months.