Filipino American History Month: To Our Kababayans!
"[Being] Filipino is a part of my identity. And it has played a major role in who I am as a person… Even then, just take pride in who you are and what you represent."
In 2009, the United States Congress officially declared October as Filipino American History Month (FAHM) acknowledging the first Filipino immigrants arriving in 1587. Filipino American History Month is observed from October 1st to October 31st.
Golden Valley High School is highlighting the contributions and legacy that Filipino Americans have impacted in the United States. This October is dedicated to appreciating the history, culture, achievements, and legacies Filipinos have imprinted in history.
Why is Representation Important?
Representation of all ethnicities and cultures is important to appreciate and highlight the accomplishments and influences different people have contributed to US history. Minority groups acknowledge that representation is important because it helps them feel seen and appreciated in their community.
Kayla Vann-Argana, a senior at Golden Valley High School, expresses, "Just in general I feel like every ethnicity or race should be shown about in different ways [based on their culture]. In general… the more represented we are, the more we are seen and known in general."
Representation helps communities feel recognized and allows them to express their views in their way. This creates an environment where ideas are diverse, perspectives are diverse, and everyone feels valued.
Diversity is an important aspect in representation as it celebrates difference of people within a community. It helps people be recognized and feel proud of their heritage without feeling alone or embarrassed about their culture.
James Bandalaria, a current member of the CSUF Pilipinx American Student Association, shares the sentiment of his heritage and culture as a defining characteristic of his life, "I mean as a Filipino it's a part of my identity. And it has played a major role in who I am as a person… Even then, just take pride in who you are and what you represent."
To elaborate on his statement, he disclosed, "I'd say with the mass immigration of Filipino in the 20th century, our people have followed the American dream in wanting a better future for themselves and their families. With that highlighting our people's values of dedication and perseverance.".
Many children of 1st generation immigrant feels that they are too "Americanized" in the sense that they do not necessarily abandon their heritage, but rather embrace their foreign side more. Many are pressured to follow normality; however, staying connected with all parts of your heritages helps remove doubts of self-identity.
Who Are We Celebrating?
The Filipino community is diverse and large in terms of numbers and influence. Filipino Americans are the second-largest Asian-American community in the United States and the third-largest racial group in California.
The Philippines is a country made up of three main islands- Luzon, Visayas, and Mindanao -and hundreds of little islands. It is home to 109 million people and caters to over 2 million Overseas Filipino Workers dedicated to providing for their families and communities.
Filipino and Filipino Americans are woven together with the same culture, history, and pride. Filipinos and Filipino Americans are connected by family to strive for the betterment of themselves.
How do we observe Filipino American History Month?
There are many ways we, as a community, can celebrate and appreciate Filipino and Filipino Americans in the United States. From researching Filipino culture to listening to Filipino and Filipino American artists to supporting Filipino businesses, and participating in celebrations with our kababayans, fellow Filipinos. The list is endless!
Ways to celebrate FAHM:
Honoring Filipino Veterans from World War II
---
Discover and look for Filipino American Artists and Influencers
Olivia Rodrigo (Filipino-American Music Artist)
RINI (Filipino-Australian Music Artists)
Bretman Rock (Filipino Influencer)
Bruno Mars (Filipino-American Music Artists)
Liza Soberano (Filipino-American Actress)
---
Listen to modern and traditional Filipino/Filipino American Music
Traditional Filipino Music
Spotify: https://open.spotify.com/playlist/6ev2X2dijjOfsWvS8R6I6C?si=5b0c2b70fd654f7a
Modern US Filipino American Music
Spotify: https://open.spotify.com/playlist/2KKW5suFPWfaLTQz8LjLFR?si=LX96GEIgQaK-lEMbYQnxUA
Join Celebrations in your community that celebrate FAHM!
https://www.filamofscv.org/events
---
Visit Local Filipino Stores and Businesses!
Pink Salt Grill @ 23460 Cinema Dr D, Santa Clarita, CA 91355
Juan & Nita's Bagnet Silog @ 27251 Camp Plenty Rd, Santa Clarita, CA 91351
Island Pacific @ 19387 Soledad Canyon Rd, Santa Clarita, CA 91351
---
Legacy and Contributions to US History
There are many Filipino Americans that have contributed to the history of the US and the Philippines. Many considered to be the first of something, while other are considered key figures and icons of their time because of their contributions and legacies.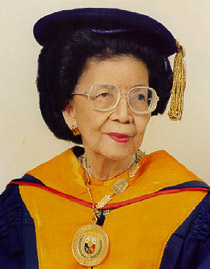 Dr. Fe Del Mundo (Nov 1911 – Aug 2011)
Fe Del Mundo was the founder of the first pediatric hospital in the Philippines. She has been awarded the rank and title of National Scientist of the Philippines and the Lakandula Medal, one of the Philippines' highest honors. Dr. Fe Del Mundo is also credited as Harvard University's First Woman Student. Though no formal record is found, as Harvard did not accept women into their institution back in the 1930s, there is a high level of speculation and pieces of evidence that she did earn her degree and license as completed graduate work at Harvard Medical School through an appointment at Boston Children's Hospital.
---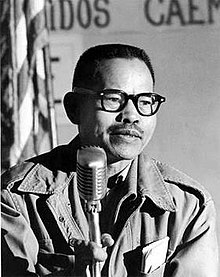 Larry Itliong (Oct 1913 – Feb 1977)
Larry Itliong was a Filipino-American labor organizer that helped organize the Delano Grape Strike in Delano, California. The Delano Grape Strike was most notable for the effective implementation and coordination of the boycott, the unprecedented partnership between Filipino and Mexican farmworkers in organizing farmworkers, and the consequent creation of the UFW union. Larry Itliong was at the forefront of the strike and has established himself as a labor union activist and a key figure in the Asian American Movement. Little Manila in Stockton, California celebrates "LARRY ITLIONG DAY" on October 25th.
---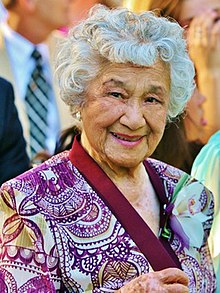 Flora Arca Mata (Dec 1917 – Sep 2013)
Flora Arca Mata was the first Filipino-American Teacher in California. It was rare for minority teachers to teach in North Stockton schools, so Mata taught at schools outside of North Stockton throughout her career. She paved the way for the idea of diversity within the demographic of teachers during her time. In late 2019, thanks to the efforts of the Filipino-American community, a new elementary school in Stockton's Quail Lakes neighborhood was named after Mata.
---
They are a few of the many Filipino and Filipino American figures that have changed, shared, contributed, and influenced the lives of many people. Filipino American History Month is a month filled with celebration and remembrance.
We acknowledge you for your everlasting legacy and impact you have made within the history of the United States.
We recognize your dedication.
We hear your voices.
We see your contributions.
We thank you.
About the Contributor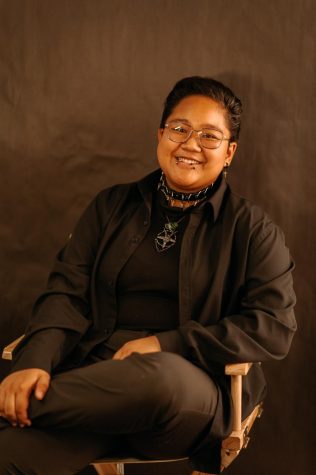 Veniz Rahon, Managing Editor, Arts, Media, & Culture
Veniz Rahon is one of the Managing Editors of the Arts, Media, and Culture News Team for The Grizzly Gazette. Born and raised in the Philippines prior to moving into the United States, they want to bring a new and different perspective into our world news. They strives to bring change in our local city through completing community service with the Golden Valley High School AFJROTC Program; they have participated, cooperated, and lead multiple community service. With a fierce competitive spirit they joined and reached Level 3 of the AFJROTC Academic Bowl.

They is passionate about delivering world news in a new and refreshing way, they strive to inform and showcase topics concerning other cultures, arts, media, and technology. Being a student journalist Veniz Rahon expresses their, "... hope to give people different perspectives and highlight topics that I find news worthy for people to hear."

They love to listen to music by themselves or with their close friends, they enjoy going...