The 'Biggest Thing for Underground Artists Right Now': Social Media
In this generation, social media is part of our everyday lives. People have their phones on themselves at all times, it is easier and more convenient to access things. Everything is accessible in their hands, social media becomes a big part of everyone's lives, especially for the younger generation.
Social media such as Instagram and TikTok has become a platform for underground artists to promote their music and gain a wider audience.
As expressed by the Vocal Arts Director, Stephanie Nazario, "TikTok is like a commercial for your music that it's a way to pull people in…" In some cases, underground artists can not even be considered much of an underground artist anymore due to the sudden gain of a wider audience. This questions if they actually deserve their audience and are original, or if it's just the same type of song on a different format.
Underground Jazz pop artist, Laufey (pronounced lāy-vāy), has had multiple of her songs trend on TikTok with one of those songs, "Valentine" being her number one played on Spotify with 11,355,103 plays. Laufey is Icelandic and Chinese grew up with jazz music and was captivated by the "Queen of Jazz", Ella Fitzgerald.
She has been very active on TikTok and is close with her audience, from reacting to others singing her songs, seeing how her songs make other people feel, and sharing updates about her music and different versions of her songs.
Coming from the perspective of someone who knows music and is a part of their everyday life, Mrs. Nazario who has listened to "Valentine" shared, "She has a unique voice and style is like a soft Indie pop and is currently very popular today like how it was when I was in high school…once one of her songs get launched then people will start to begin playing her other songs like I wanted to go listen to her music after I listened to her today."
When her debut album, "Everything I Know About Love" was released on August 26th, 2022 it gained an extensive amount of recognition and was top ten of US debut albums on Spotify. Two days later she was near to tears and announced that her album on vinyl reached number one on the Barns and Noble bestseller list being overjoyed and thankful.
She was hoping to bring back Jazz and orchestral types of music into the modern music world but was concerned that younger people/gen Z wouldn't enjoy her songs and they would find them boring.
Seeing her audience grow and love both her and her music, Laufey always mentions how grateful she is and says that she is living her fairytale dream signing her vinyl.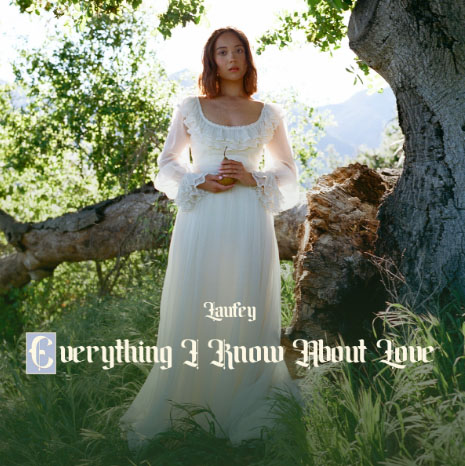 Other Indie artists, like Ricky Montgomery, started out very small as well. He had blown up on TikTok with his more notable songs "Mr. Loverman" and "Line Without a Hook" connecting with show and movie edits like the anime "Banana Fish". "Banana Fish" takes place in New York following a street gang leader Ash Lynx and someone visiting America Eji Okumara uncovering the secrets of this mysterious drug called Banana Fish that brainwashes users. Ricky Montgomery noticed the edits and eventually watched the show, sharing his reactions on his Instagram stories engaging more with his listeners and audience.
Ricky Montgomery has over 6 million monthly listeners on Spotify and is currently on his second tour that started September 6th and ends on November 24th labeled as "The Overtime Tour" after ending another tour on June 3rd.
Ricky Montgomery is a prime example of how much social media has evolved into a promotional tool for underground artists' music. Now he is thriving with his large following, and on his second tour. Social media has helped underground artists, like him, be able to share their unique styles.
"I think it's the biggest thing for underground artists right now. I feel like people can get their work out there and people can put their style into it," stated Joshua Navalta, an avid listener, and fan of many underground artists and their songs.
Social media is a wonderful platform to share and spread starting artists, and for a while, it was difficult for smaller artists to get recognized. The advertising landscape within the music industry has changed dramatically over the last decade.
There are more ways to spread and advertise personal projects that couldn't be done before without a label supporting and advocating for you. Artists can now utilize the vast network and apps to help gain and grow their careers through social media. TikTok, Instagram, Twitter, etc. are a few mediums artists use to post their content to gain widespread attention from people all over the world.
About the Contributor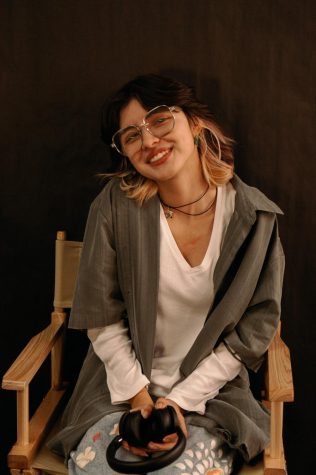 Samantha Sandoval, Managing Editor, Photography
Samantha Jewel Sandoval is a staff writer for the Arts, Media, & Culture News Team for The Grizzly Gazette for their senior year. She was born and raised in Los Angeles, California. They have always enjoyed animation, drawing, and especially singing/music. Sam has been in show choir for all of their four years of high school being the vice president and joined theatre last year.

They're really excited and hopeful for their last year of high school and hoping to learn and write about so many different topics they believe light should be let on more in art and entertainment. She believes that without art, music, and stories there would be no joy in life. Samantha is passionate about anything art related and how the magic and beauty of art is created.

Being a journalist, is something new to them, but, she is hoping to share more art and creativity things in our world educating people on art, culture, entertainment, and how all of it is created.