Shakira Drops New Song: A Lyrical Analysis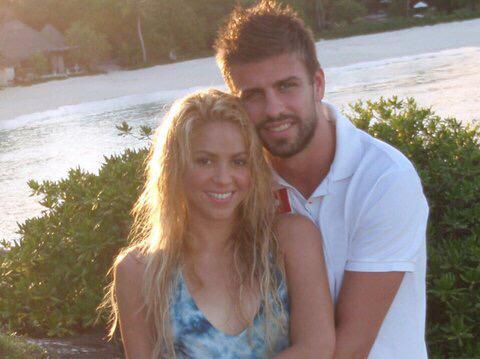 Shakira Isabel Mebarak Ripoll, also known as, Shakira, an amazing and confident Latin singer and songwriter. Shakira signed with Sony Music Colombia at the age of 13, her first album was "Magia". She is mainly known for her 2010 World Cup Song, "Waka Waka (This Time for Africa)". During this time she met Gerard Piqué, a player for Spain, competing in the World Cup.
Shakira stated that she thought Piqué was cute, therefore, someone decided to introduce them. However, during this time Shakira was still dating Antonia de la Rúa, an Argentin lawyer. They announced their break up in August 2010 after a decade of being together.
On March 29, 2011, Shakira posted a picture of herself and Piqué on her Twitter and Facebook. In both captions she wrote, "Les presento a mi sol…" which translates to, "Let me present to you my sun…"
On January 23, 2013, Shakira and Piqué had their first child, Milan Piqué Mebarak.
In an interview with Glamour, Shakira stated that herself and Piqué were not married and didn't plan to be.
On January 29, 2015, they announced the birth of their second son, Sasha Piqué Mebarak.
The couple remained together for many years. In 2018, Piqué announced his retirement. Shakira mentioned that marriage scared her in an interview with CBS. She even spoke about how Pique and her would fight over punctuality and time mismanagement on a podcast called, "Planet Weirdo with Holly H."
After a decade of their relationship, Shakira and Piqué announced that they broke up in June of 2022. In October of 2022, we see Shakira release a song, clearly about Piqué. The song Montonía with Ozuna is paired with an amazing music video that illustrates her resilience against her heartbreak.
In the music video, we see her minding her business in a grocery store until she runs into an ex lover played by Ozuna. Ozuna shoots through her and her heart explodes out of her body. Shakira walks around with a hole in her chest holding her heart in her hands. She drops it and it starts to get trampled on. She then stores, locks her heart away and only she has the key to open up her heart.
Shakira starts off this song with singing:
No fue culpa tuya, ni tampoco mía
Fue culpa de la monotonía
Which translates to, it wasn't either one of their faults but it was due to monotony, the lack of interest in the relationship.
Tú en lo tuyo, yo haciendo lo mismo
Siempre buscando protagonismo
Te olvidaste de lo que un día fuimos
Y lo peor es que
De repente ya no eras el mismo
Me dejaste por tu narcisismo (Egoísmo)
Further in the song she states that her lover was too focused on himself and barely focused on Shakira or the relationship.
The lyrics of the song states that she loves this person but she is hurt by what happened in the relationship and how it ended. Shakira understands that the break up was necessary to happen, as Piqué was no longer in the relationship. Moving forward, Shakira wanted to give herself the same love she gave to him.
After the release of "Monotonía", Shakira and Gerard Piqué reached an agreement on custody in November of 2022. The two boys decided to live with Shakira in Miami.
On January 11, 2023, Shakira dropped her new song, "BZRP Music Session #53," with Argentine Dj, Bizarrap.
Shakira's song exposes the 11 year relationship with ex-boyfriend Gerald Piqué. She reveals the toxicity she received from Piqué and his mother, Montserrat Bernabeu. With no filter, Shakira happily reveals the girl Piqué cheated on her with.
Pre-Chorus & Chorus :
In the pre-chorus and chorus, Shakira talks about the woman Piqué cheated on her with, who has the name of a good person but obviously isn't a good person due to the cheating scandal. The woman Piqué cheated on Shakira with is named Clara Chia. Shakira cleverly uses the woman's name and spanish word "claramente" to add an idiom. She is accused of never being a good woman like Shakira since she could not do the bare minimum and not be 'the other woman.'
Verse 1:
Shakira explains that Piqué disappointed her and that she doesn't want it to happen again, she also talked about when she needed her boyfriend's support but instead, he gave her the worst of him. Which therefore ended up leading to him cheating and calling him out on Clara being much younger than Shakira.
Verse 2:
In this verse, Shakira mentions how even if he cries back for her she will never get back with somebody like him ever again. She then talks about how he received criticism and how she never intended for him to receive all the hate. Clarifying the hate is not her fault and she just makes music, so if it affects him then that's not on her, she's only doing her career.
When the two were in a relationship, Piqué's mom lived next door to them and his mom left her to pay all the taxes for that house thinking that they weren't causing any issue by doing that. She states that it only made her stronger as a woman and they should be ashamed that they thought they could hurt her.
Verse 3:
In this verse, Shakira talks about how there's no hard feelings for his actions and she wishes him luck with his replacement for the women who he cheated with. Bringing up him changed and was acting weird and proved she was worth 22 years old implying that who he cheated with is 22 years younger than Shakira.
Shakira says he traded a dime for a penny, how he was all worked up on his actions yet never made the right decisions, and never used his head to think . Furthermore, Shakira explains how she got plastered with people taking pictures of her wherever she went and felt hostaged but it's nothing she can't handle.
She looks back to an older song of hers, "Loba". "Loba" is a song she made about being a strong empowered woman. Shakira sings how Piqué was nowhere near her league and that's why he had to go and cheat on her to find somebody who's just like him.
About the Contributors
Danellie McIntyre, Staff Writer- Arts, Media, & Culture
Danellie McIntyre, or more commonly known as Nani, is a senior at Golden Valley. She's a staff writer for the Arts, Media, and Culture Team. Nani was at Golden Valley during freshman year and was a soccer manager for the freshman girl soccer team. She joined Golden Valley during October in 2022. 

Nani is passionate about covering music topics and books. She loves journalism due to the chance of covering things she is passionate about. It allows her to spread true news and entertaining topics. Writing gives Nani a sense of freedom. 

Nani spends her free time reading, listening to music and playing video games such as Valorant. She is a social media manager for an escrow company and a dog sitter and walker. Nani enjoys concerts and traveling.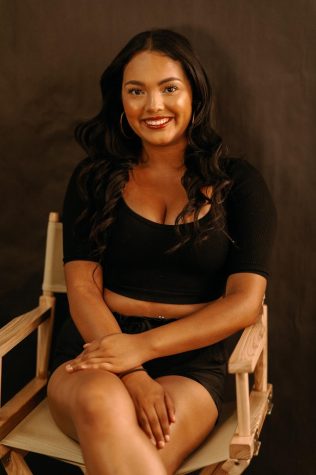 Sherlyn Henriquez, Editor- Arts, Media, & Culture
Sherlyn Henriquez, born and raised in Southern California, is one of the managing editors for culture, entertainment, politics, arts and technology as a senior in high school. She is involved in the marching band as a member of the color guard. This will be her fourth year as a member as she has worked hard with her team to make championships just this last semester. Some of the accomplishments she has made is being able to be a part of this amazing journalism class and being able to be one of the senior leaders for the color guard.

She enjoys covering stories that notify our community about important events going on, that perhaps aren't getting enough attention. She is passionate about sharing cultural topics to get more recognition and to be able to share all the beautiful cultures out there. Being a journalist has lots of pros. It gives students the opportunity to be able to have freedom in their writing and explores how they feel about situations which are beautiful. It's important...