Homecoming Spirit Week: Student Outfit Recap!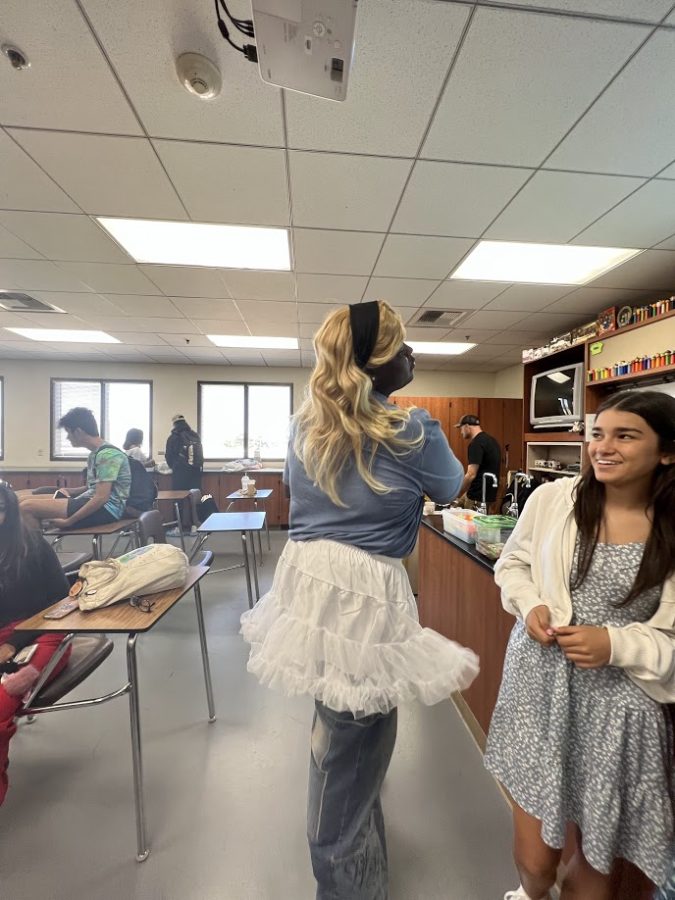 Hoco week just passed, and in this article I have people behind the scenes and a part of the show. Tyler Parks and Micho Tissan both had something to offer about spirit week and what it means to them.
For the spirit week, the dress up days were all Alice in Wonderland themed. Day one was 'dress to unimpress' ; students dressed up in pajamas or chill clothes for this spirit day! Day two was 'Neon Colors" ; many students wore neon colors to the HOCO rally! Day three was "dress in attire from any decade" and day four was "dress in oversized or undersized clothing". Last but not least, day five was "dress in clothing inspired by alice in the wonderland". Many students participated in the spirit week, and there's a very big reason why.
"
We look goofy, but we look goofy for a good reason: to support our school!"
— Tyler Parks, 11th Grade Den Leader
Tyler Parks, Golden Valley's 11th grade den leader, showed his admiration for spirit wear and how it has positively affected his life. When asked what being a den leader meant to him, Tyler answered , " To me school spirit means participating and having fun, showing people you don't have any care so they get on with it." He went on to further explain how it makes him feel, "It puts a smile on my face , it's funny and we look goofy, but we look goofy for a good reason: to support our school".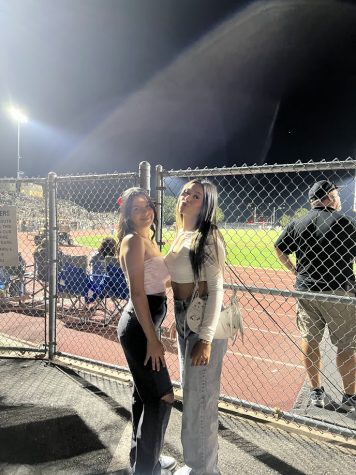 Micho Tissan, another 11th grade student, had some words to say as well as a student who participates in spirit wear. For Ms. Tissan, I started by asking what outfit she wore for this past HOCO game. She replied with, "Omg I wore a pink Tie dye top because it was tie dye theme with black jeans and jordans and a little tie in my hair." My next question I asked Micho was what encouraged her to participate. She gave me the details as she believes "I think it's really cool to dress up, it gives you that full high school experience,  shows our football team that we are there to support them, and just really shows school spirit for GV."
We have now come to the end of our story and I truly hope you enjoyed getting an inside look at how our den leaders and students feel about spirit ! I want to encourage YOU to participate in GV's next spirit week alongside ASB and the rest of our students.